Printed from https://www.writing.com/main/view_item/item_id/2252414-Lascivious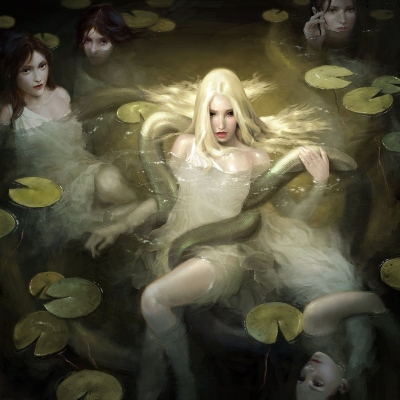 Lascivious
The Reverend eyes his faithful flock, watching well for sin.
And, if a maid strays near the brink, he's there to tip her in.

He comes to her in hidden tryst, and sets her heart afire,
then shuns her in the public square, denies the base desire.

'Lascivious,' he names her, 'she leads good men astray.'
So, the council binds her over for a bitter judgment day.

The Reverend knew her carnally, relations most profane,
a witch's trial by water would mask his secret shame.

'Sink to reclaim innocence,' he said with pious guile.
'And also thee' was her reply, with wild demonic smile.

She called upon Beelzebub, traded in her soul,
to punish rank hypocrisy, exact a mortal toll.

Lascivious and hypocrite, entwined they fell from grace.
Now they writhe eternally in serpentine embrace.

Author's note:
▼
© Copyright 2021 Words Whirling 'Round (tgifisher77 at Writing.Com). All rights reserved.
Writing.Com, its affiliates and syndicates have been granted non-exclusive rights to display this work.
Printed from https://www.writing.com/main/view_item/item_id/2252414-Lascivious