Printed from https://www.writing.com/main/view_item/item_id/253377-The-Ocean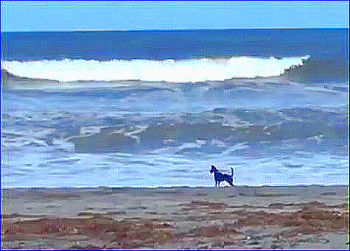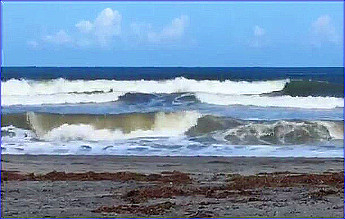 Clouds
whirling into water
get restless.

Threat of a storm,
white peaks melting into grey.

A rumor of angels
through the waves' rush
spreading a sheet of
peace over me
in a thunderous lullaby.

The ocean sings the blues,
its many tales untold,
with a voice fading
into the wrinkles of sand.

The ocean is forever,
in an infinite change
like time.

Brave and bold,
I roam among sea gulls,
sinking deeper into their cries.
I am but a drop,
an unknown
shadow, exiled
to wet sand,
and my seas are
never calm.


© Copyright 2001 Joy (joycag at Writing.Com). All rights reserved.
Writing.Com, its affiliates and syndicates have been granted non-exclusive rights to display this work.
Printed from https://www.writing.com/main/view_item/item_id/253377-The-Ocean