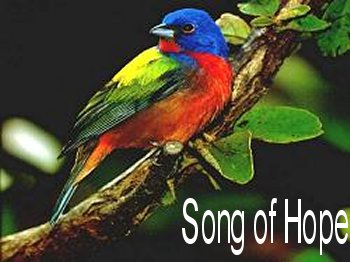 If you would like to hear me read my poem, with a bit of my photography, click the link below:
https://www.youtube.com/watch?v=sImN1RACvHg&feature=youtu.be
The Song of Hope
By: Tracey Criswell Wilson
"Hope" is the thing with feathers,
that perches in the soul,
and sings a tune without the words,
and never stops at all.
-Emily Dickinson
A bird soars within my soul
and lights upon my heart;
flights of freedom it must take,
never to depart.
It sings a song of love and hope
which words cannot express,
quieting the turbulence in my mind,
soothing my distress.
The fire of hope may flicker,
but the flame will never die,
blanketing the menaces with feathers,
carrying them on toward the sky.
Deep inside my spirit
the song of hope has a perch.
keeping me alive with its rhythm,
daily in my search.