Printed from https://www.writing.com/main/books/action/view/entry_id/1003655
| | |
| --- | --- |
| | Life is like a roller coaster so hold on to your sanity and soul to cope w/ life! |
#
1003655
added
February 4, 2021 at 7:54pm
Restrictions:
None
Feb 1st Granny makes it her New year!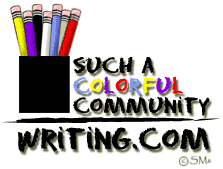 Hi y'all 👋😍 It's been another loony tune week!
Full of hard work (moving), and many blessings.A hug from my beautiful/kind/smart Granddaughter Trinity and her hug saying "I Love you Grandma" warmed my soul,as I left to go to the next leg of life's adventure!
And caring for my kitty moonbeam till we find a house. ( He adopted me)
Will miss rest of critters.
My daughter J of course!
I'm doing this on my new phone so there will be part two.
A bully bus driver getting disciplinary action.After his actions on Monday.
A new pair of comfy Minnetonka boots!
Today after physical therapy!


© Copyright 2021 Merry d prays for peace ✌️ (UN: dlspiritwriter at Writing.Com). All rights reserved.
Merry d prays for peace ✌️ has granted Writing.Com, its affiliates and its syndicates non-exclusive rights to display this work.
Printed from https://www.writing.com/main/books/action/view/entry_id/1003655