Printed from https://www.writing.com/main/books/action/view/entry_id/1005563
(1)

A place to keep my personal goals and record progress.
#
1005563
added
March 12, 2021 at 2:36pm
Restrictions:
None
Come check out my new Bible Study Forum!
Feasting On The Word of God (E)
This is for a Bible study group.
#

2245217

by Marvelous Friend


----------------------------------------------------------------------------------------------------------------

Goals for the entire month of March, one week at a time.

This first week of the month is always a busy week. It is a time of paying bills and running errands. I need to continue to work on my diet and exercise habits this month. I think doing weekly goals is a good idea for me. So I am posting in the weekly goals forum and in the TLC group. This is good for me because it adds accountability. I also check in once a week with my pastor's wife on my health goals. She also happens to be a nurse. I am slowly making progress towards where I want to be, but I am not there yet. I need to get my taxes filed. I also want to get more of my crafts made, and begin to advertise more often to try to get some of them sold. I would like to eventually be able to earn an income selling crafts from home or with my writing. I would also like to work some more on my book I am attempting to write. It is my first attempt ever to write a book.
---------------------------------------------------------------------------------------------------------------
Update for week 3/8/2021-3/14/2021

I think I will go back to doing a separate entry weekly. It is ok to post overall monthly goals, and I will continue to do so with the first week of the month, but weekly is less confusing for everyone I think. Sometimes you learn by trial and error.

This week was not productive as I would have liked. I was fighting major fatigue this week. I also had pain in my left knee and right foot (unexplained) that made it painful to walk. Needless to say, as a result of the pain, I didn't do the 30-minute walks. I am dealing with a headache today. The weather has been changing and humid so maybe that has something to do with it. It is the time of year in Oklahoma that it may be 70 one day and in the 30's the next. Also it is springtime allergy season. I am not very motivated to record my intake. I know I need to do it. It is such a pain though. I did get 2 writing contests entered. I remembered to send out the blog prompts. I don't know if I will get the haircut this week. A lot of stuff may just get pushed to next week. It just hasn't been a good week for me.

I feel so disconnected for lack of a better term. I have had some brain fog too. I got the 2 medications I was without a few days last week and trying a different dose on one of them. So those should be getting back into my system. Hopefully next week will be a better week.

Also, I hope to have more answers to my health issues after my Dr appointment on the 26th. All I know at this point is that through some bloodwork back in January, the Dr diagnosed me as having inflammation showing in my blood. I have been fighting these varying symptoms since the end of December. I have not been able to work. I will have more bloodwork done this month to determine if I have an autoimmune disease causing the inflammation. All prayers are appreciated. I am trying to not be too hard on myself due to these issues. It has made every day things, like just washing dishes, challenging some days. I get so fatigued, my body will literally tremble. I do good to write on here some days. I keep trying to wait it out, hoping I will eventually feel better. It is so frustrating.

This is also part of the issue with my weight fluctuating. I am still fighting it and trying to eat healthier too. I just wanted to let you know why I am not always able to meet what seems to be the simplest goals sometimes. At least setting the goals gives me something to work towards even if I don't accomplish them.

I am also a caregiver to my best friend and roommate who has COPD, SVT(irregular, fast heartbeat), and Parkinson's Disease. Some days I am completely drained and forcing myself to do what needs to be done. It can feel quite overwhelming at times. Thankfully, we have home health involved in her care right now which helps a lot. It is hard for me to be down because I am the one who is used to caring for everyone else.

I wrote this letter to myself yesterday.

Dear person in the mirror stairing back at me,

Hi, You need some encouragement. I know not everything is going the way you want it to. You are frustrated with yourself. Everything will eventually work out. Just keep trying. I am not sure how we are going to get you to log your intake. I know it is hard. It isn't enjoyable. It takes extra time and effort. It isn't easy or convenient to measure everything out precisely. I know this is a big reason you don't want to record your intake. Maybe you can find a better way to do it. There has got to be a way that will work for you. We just have to find it. Don't be to hard on yourself. You are having legitimate health issues that make every day life a huge challenge. The last thing you need right now is to give in to depression. God has got this. Continue to count your blessings. There is a time and purpose to everything. Everything works together for good for you because you are called according to God's purpose. Your only and complete help is from him alone. Praise him and trust him in everything.

Sincerely,

Marvelous Friend


Goals for 3/8/2021-3/14/2021

1. Walk 30 minutes a day, Tuesday through Saturday.

2. Plan and write next week's Bible study.

3. Get some sewing finally done.

4. Record what I eat and drink.

5. Enter a minimum of two writing contests this week.

6. Spend at least 2 hours on 2 different days cleaning the house.

7. Give myself a haircut.

8. Remember to send out my blog prompts.

----------------------------------------------------------------------------------------------------------------

Update: 3/5/2021 - Wow! It has been a busy week. I did not complete all my goals nor will I do it by Monday. However, this week was not a complete loss. I did get some things accomplished. At least my bills are paid up for another month. Lol I did get my taxes filed. I still need to walk my 30 minutes for today. I missed my 30 minutes Monday, but I made up for it by walking an extra 15 minutes on Tuesday and Thursday. I will do today's 30 minutes either today or tomorrow. I know I have to take my roommate to the doctor and go grocery shopping this evening. I still have my other blog to write and the prompt to send out today. I think I know what I will write about for the Bible study on Monday. I am still praying about that at the moment. I have also just joined a scripture writing group on Facebook with some ladies from church that I know. I did not do any sewing, And I did not get the floor mopped. I had too much going on this week. I did not keep a record of everything I ate or drank. Big time shame on me for that one. I will try to do better next week. It is so vitally important for my health that I start keeping track of what I eat and drink. I need to give myself a swift kick in the rear end. I might have to write myself a letter and give myself a lecture.

Goals for the week of 3/1/2021-3/7/2021

1. Starting 3/2, I need to keep a record of everything I eat and drink. I am using the my fitness pal application to record my progress.
2. Plan my topic for my Bible study forum for next week.
3. Send out daily prompts for the Take Up Your Cross blog.
4. Walk indoors 30 minutes a day, Monday through Friday.
5. Sew 7 face masks.
6. Mop the floor.
7. File my taxes.

"Weekly Goals"

"TLC Support Forum ~ Reach Your Goals!"


Jesus is my permanent anchor!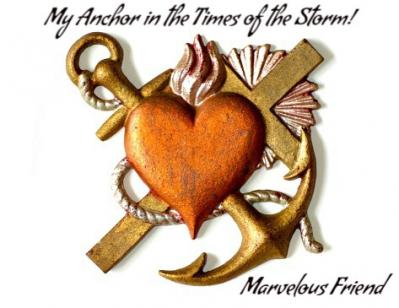 © Copyright 2021 Marvelous Friend (UN: pickmarvilla at Writing.Com). All rights reserved.
Marvelous Friend has granted Writing.Com, its affiliates and its syndicates non-exclusive rights to display this work.
Printed from https://www.writing.com/main/books/action/view/entry_id/1005563