Printed from https://www.writing.com/main/books/entry_id/1006067-Guessing-or-Strange-New-Things
#
1006067
added
March 9, 2021 at 9:43am
Restrictions:
None
Guessing or Strange New Things
Write about the mythical or science fiction creatures/beings that could actually exist. Imagine a world where there was definitive proof of their existence - how would life be different?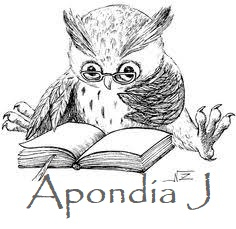 Life will be different as time goes on. Presently reading "Fringe-ology." by Steve Volk. Some of the interesting things have nothing to do with mythical thinking. David Eagleman- about possibilianiam

What is Neurotheology? Some science is beginning to wonder how spirituality knew about Neurology before it was a science. I read this somewhere last year, "Miracles are something you never experienced before." Will you believe one if you do experience one.

It has been awhile Since I read Michel Faber's "The book of strange new things". When I was finished I thought a lot about the reality it presented and how it may in some form come to pass. The beings described were so real and well thought out. Like living a dream.

There are some people in The United Kingdom who have made a film about the existence of fairies. They say they have film proof?

When I studied Geobiology, we discussed the possibilities of dragons existing or at least of creatures that are enough like dragons to have created the myth. The Komodo Dragon is a large lizard but, could have started such a myth. There is a large island that is set up to keep them alive as a species..

Myths are based on things people experienced and the experience itself. Stories handed down by families, from parent to child.

People hunting Big Foot believe they have pictures of this being. I fear for their experience if they ever actually catch up with one. Or, is it an unusually large ugly bear?


1
Like
•
Comment
•
View 1 comment
© Copyright 2021 Apondia (UN: judithd at Writing.Com). All rights reserved.
Apondia has granted Writing.Com, its affiliates and its syndicates non-exclusive rights to display this work.
Printed from https://www.writing.com/main/books/entry_id/1006067-Guessing-or-Strange-New-Things