Printed from https://www.writing.com/main/books/entry_id/1017176-Traits-and-Such
(2)

Guided by prompts from WDC blogging challenges... and of course, life
#
1017176
added
September 10, 2021 at 11:15am
Restrictions:
None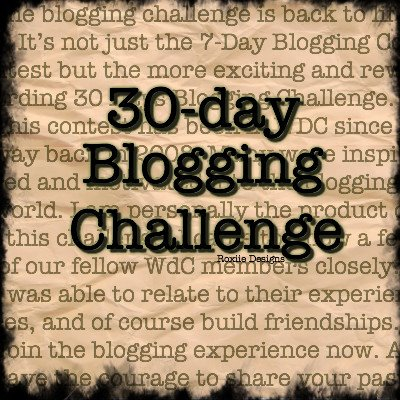 PROMPT September 10th


What qualities do you value most in yourself? List at least three of them and tell us why you have these values.



Qualities...let me see...I'm not really big on promoting my own self but I'll give it the old college try... so I will go with some of the qualities others have told me they see in me...

1. Empathy - I really do feel what others feel. Their pain wrenches my heart, their elation makes my spirit soar. It can be hard on me, but God made me this way so I could help others and I am definitely going to use my gifts!

2. Grateful - If I was not grateful for God's blessings in life - and life itself - I would not be me. To be grateful for the small things in life, for life, and even for the lessons learned in the bad times - that's when we are most at peace with our lives and who we are. Living in pain is tolerable but I don't want to die an unhappy person.

3. Generous - I am generous to a fault. I tend to give so much of myself and my time, I have been known to lose track of my own needs and problems. It also sets me up to be used over and over again (which probably contributes to my withdrawal from most of the physical world). But my nature is a gift from God. He made me this way for a purpose bigger than I know or can comprehend.


And I have also been told that I must be brave and courageous to live the life I have been dealt. But what's the other option? Killing myself would be a cop-out. I just make due with what I've been given and am grateful for every single day I wake to see a new dawn.

There are a few more people have said too, once I think about it. Honest (you could say blunt), kind, understanding, open minded, responsible, trustworthy, reliable, modest, humble, etc...
But most of all, I'm ME. There's no one else I'd rather be.
2
Like
•
Comment
•
View 6 comments
© Copyright 2021 LeJenD' Critter Mommy (UN: lejendpoet at Writing.Com). All rights reserved.
LeJenD' Critter Mommy has granted Writing.Com, its affiliates and its syndicates non-exclusive rights to display this work.
Printed from https://www.writing.com/main/books/entry_id/1017176-Traits-and-Such