Printed from https://www.writing.com/main/books/entry_id/1037974-When-the-Road-Hits-You-Running
(88)

by

Jay O'Toole

We live much of life amid unique choices. Joy is anchored in The One beyond our life.
#
1037974
added
September 21, 2022 at 10:48pm
Restrictions:
None
When the Road Hits You Running
The new can be a heavy load
when old things are our friends.
A path can make the back feel bowed,
before the core be cleansed.

You want to hit the road, now, running,
before the road hits you.
The thoughts inside are often stunning,
until the day be through.

The life we face can be quite tough,
until the truth is known.
To make us shine, He oft must buff.
He helps us see, we've grown.

by Jay O'Toole
on September 21st, 2022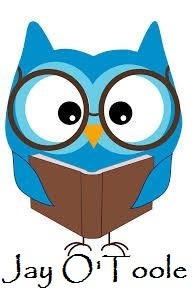 © Copyright 2022 Jay O'Toole (UN: 777stan at Writing.Com). All rights reserved.
Jay O'Toole has granted Writing.Com, its affiliates and its syndicates non-exclusive rights to display this work.
Printed from https://www.writing.com/main/books/entry_id/1037974-When-the-Road-Hits-You-Running