Printed from https://www.writing.com/main/books/entry_id/388586-Im-all-a-tither
(16)

by

Rasputin

My thoughts on everything from albacore tuna to zebras
#
388586
added
November 26, 2005 at 7:47pm
Restrictions:
None
Two days to the opening day of rifle season for deer here in PA, and after 37 years of hunting I still get excited. I know a number of you think hunting is abhorent and I respect your opinion but it is something as natural to me as breathing. I've taken Monday and Tuesday off work and except for the next two Saturdays, they will be the only days I have to hunt.

This year is somewhat special to me because I missed archery season due to a pinched nerve in my neck. In a normal year, rifle season would seem anti-climatic to me. My true love is hunting with the bow. I enjoy the challenge and October is a beautiful time of the year to spend in the woods.

After 37 years of hunting it relly is unimportant to me whether I'm successful bagging a deer with antlers. I'm more of a meat hunter. I do enjoy my venison. So that's what this season will be about, putting meat in the freezer for me to enjoy the rest of the year.

Wish me luck.


How do you feel about your writing? (E)
Do you and your readers agree/disagree on your best stories?
#

795405

by Rasputin
Pick Your Prompt (18+)
Do you like to write to prompts?Have a prompt contest? This is the place for you.
#

819961

by Rasputin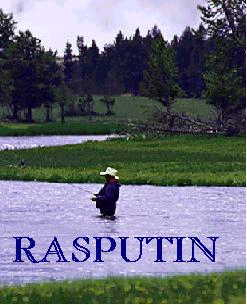 ~~Image #4000 Sharing Restricted~~


© Copyright 2005 Rasputin (UN: joeumholtz at Writing.Com). All rights reserved.
Rasputin has granted Writing.Com, its affiliates and its syndicates non-exclusive rights to display this work.
Printed from https://www.writing.com/main/books/entry_id/388586-Im-all-a-tither