Printed from https://www.writing.com/main/books/entry_id/590840-Monks
#
590840
added
June 13, 2008 at 9:27pm
Restrictions:
None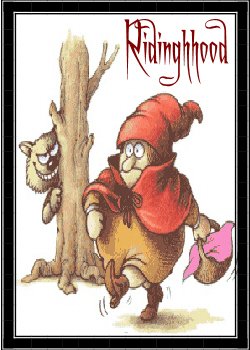 The monks of Samudara Monastery in Orlando, Florida woke daily at 4:00 am to a meager breakfast of tea and rice. By 5:00 am they were ready for an hour of sitting meditation. But by 6:00 am they were out the door , ready for their paying jobs as roller coaster testers for Disneyland and the other theme parks in the area.




The only Zen you find at the top of the roller coaster
is the Zen you bring with you.




When the monks had left their home country of Bhutan for America, they had assumed their meager needs would be met by funds from devotees and students attending retreats at the monastery. Being more spiritual, than practical, they had not considered the high-cost of living in the Orlando area. Nor had they anticipated the supermarket spirituality of most Americans, and the number of Zen centers, ashrams, retreat vacations that the Orlando area offered to seekers of enlightenment.



When walking, just walk. When sitting, just sit.
When riding a roller coaster, don't wobble.



Tengpo Rinpoche, the master of the abbey, was disturbed when he discovered that the monastery was six months behind in paying the rent and that their checking account had dwindled to a few hundred dollars. Seeking a solution he had gone into deep meditation and a time of fasting. One morning after zazen he briefly turned on the television and heard A JobSpot advertisement from Disney for amusement park ride safety testers. It would only require a few early morning hours and the pay was sufficient that their needs would be met.



Great things are seen in the valley,
small things from the peak.



At first the monks were reluctant to support themselves in such an odd fashion. They quickly realized, though, that it did not interfere with their usual rituals. It was also a perfect practice for learning to stay centered and focused in the midst of pure terror.



What happens to the hole when the cheese is gone?




What the monks never anticipated was the runaway success of their book Zen and the Art of Roller-Coaster Riding.

Paying the rent was no longer an issue, deciding where to best use their considerable financial assets was now a primary concern.


Author's note: All quotes taken from Zen and the Art of Roller-Coaster Riding.







© Copyright 2008 ridinghhood--p. boutilier (UN: ridinghhood at Writing.Com). All rights reserved.
ridinghhood--p. boutilier has granted Writing.Com, its affiliates and its syndicates non-exclusive rights to display this work.
Printed from https://www.writing.com/main/books/entry_id/590840-Monks