Printed from https://www.writing.com/main/books/entry_id/590983-sad
#
590983
added
June 14, 2008 at 8:40pm
Restrictions:
None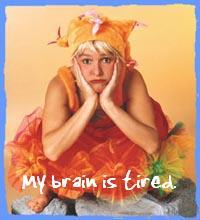 Writer Annie Lamott calls herself a "renegade Christian", wears dreadlocks, and is a left-leaning political liberal. She keeps a picture of George W. Bush on her home altar, and admits that while she does not like his policies, she prays for him, and asks God to forgive her hatred of the current Republican administration.


I am a nominal Catholic, but embrace Buddhism, Judaism, paganism and whatever else resonates with my mystical heart. On my home altar I have a statue of St. Terese of Lisieux,a double terminated crystal, dried rose buds in a seashell, a prayer box, and a photograph of a teary-eyed little girl.


Friends who have seen my altar have thought it is a photo of me, and that I am working through issues of a wounded childhood. Another friend thought it might be a picture of my mother as a child, and I am working through mother-daughter issues.


The girl in the photo is in fact, my ex-daughter-in-law, the mother of my four grandchildren. She and my son are in the process of a bitter divorce. And she is currently pregnant with another man's child.

To me, she often feels like the enemy.

But every day, I look at her as a sad, lost, lonely child and I ask God to forgive my hatred.

If Annie Lamott can pray for George Bush, I can pray for Melinda.


ridinghhood






© Copyright 2008 ridinghhood--p. boutilier (UN: ridinghhood at Writing.Com). All rights reserved.
ridinghhood--p. boutilier has granted Writing.Com, its affiliates and its syndicates non-exclusive rights to display this work.
Printed from https://www.writing.com/main/books/entry_id/590983-sad