Printed from https://www.writing.com/main/books/entry_id/590985-gloves
#
590985
added
June 14, 2008 at 8:54pm
Restrictions:
None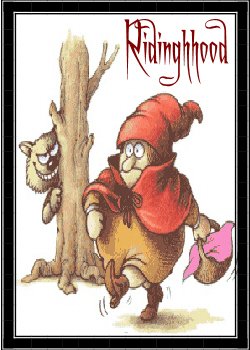 Gloves

Terese rolls over, stretches and reaches to turn off the soft chimes of the Zen alarm clock beside her bed. At 6:00 AM soft morning light is beginning to spill through the windows, painting her white, organic, Egyptian cotton duvet with rosy tones.

Out in the kitchen, she can hear Rob bustling with the sounds of breakfast, and the aroma of Jamaicam Blue Mountain coffee fills the apartment.

Throwing back the covers, she slips on a T-shirt, yoga pants, puts on her MBT sneakers, crosses to the 50 lb. weight bag hanging in the corner, and carefully laces up her specially made pink velvet hand-embroidered boxing gloves.

Slam! Crunch! Her first few throws are always weak and tentative, but they quickly gain power and force.

Whap! Thunk! That one's for the rude receptionist at the doctor's office yesterday.

Splat! That's for the neighbor's dog who shits all over the driveway.

Bam! Bam! A good one lands for her 30-year old unmarried daughter who is still trying to find herself and calls home too frequently for money.

Picking up speed and finding her rhythym she lands a punch for Rob's lingering glances at the waitress last night, fires a volley of throws for her father's advancing dementia, delivers a furious round for rising gas prices, the state of the economy, Hilary's loss....finishing in a flurry of jabs at her anger at life as it is.

Thirty minutes later, sweating and spent, she showers quickly and dresses for the day.

In the kitchen, she gives Rob a quick morning kiss, grabs her thermos of coffee and prepares for the commute to her job as a therapist specializing in anger management issues and conflict resolution.

A fellow bus rider who knows what she does for a living smiles at Terese this morning and wonders that she is always serene, always calm,

"What's your secret ?", she asks, "how do you do it?'.

Terese smiles fingering the tiny gold boxing glove charm around her neck, "Oh, I manage."


ridinghhood






© Copyright 2008 ridinghhood--p. boutilier (UN: ridinghhood at Writing.Com). All rights reserved.
ridinghhood--p. boutilier has granted Writing.Com, its affiliates and its syndicates non-exclusive rights to display this work.
Printed from https://www.writing.com/main/books/entry_id/590985-gloves