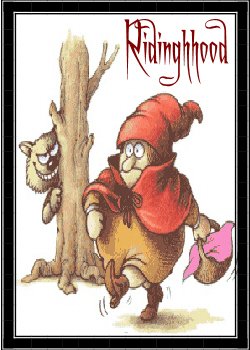 Box

Don't look away when you walk past, look closely, I wasn't always an unemployed,homeless hag. Not so long ago I was a fearsome, ferocious hag of the forest. A lean,
mean, green, old-fashioned witch. My cauldron was always bubbling with a fine broth of bones and livers from the children that I enticed to my enchanted cottage. It was that broth that kept me healthy and strong through the years. You remember those apocryphal tales of Hansel and Gretal? All true, all true.

Recently though, things started to change. Children on a runaway from their parents, or on a ramble through the woods would come by my enchanted cottage as always. In my best enticing voice I would offer, "Break a piece of the house my dear, have some gingerbread, my sweet child." And instead of gobbling down the sweet they would demur, "No, no, Mom says I can't have sweets,thank you , it makes me hyper active."


Or I'd tell some fine plump boy to break off a piece of the peanut brittle roof, and he would say, "No thank you, Miss, but I have a severe peanut allergy."


Or I would offer to a passing stray child a bit of pickled pheasant off the fence post, and they would reply in shock and horror, "Never, I am a vegan!".


It was that wonderful broth that gave me my magical powers, and as I couldn't find willing children to replenish it, my powers dwindled, too.

Witches don't have entitlement programs you know. No social security card, no ID, no employment history. So now I live on the street, in a box, and wait for handouts from the local soup kitchen.

I've been eyeing that stockpot at the shelter.

I'll be back....I'll be back.