Printed from https://www.writing.com/main/books/entry_id/635195-Little-Mary-Sunshine-I-am-not-
| | |
| --- | --- |
| | A glimspse into my musings ... as rambling, twisted & demented as they may be |
#
635195
added
February 11, 2009 at 8:27am
Restrictions:
None
Little Mary Sunshine I am not ...
As far back as I remember, I stood alone. As painful as it was at times … I walked to my own beat. In the beginning this was not a conscious decision … it was just the way it was. As I got older, the pressure became nearly unbearable and I drew in even further on myself … lost in my own thoughts … shutting most of who I was off to others. I allowed few to know me in those years … perhaps even fewer as I became an adult. These days … the decision is a conscious one … and one that I am proud of. As difficult as this may be to understand … the biggest mistakes …the biggest disappointments in my life have come when I tried to blend … tried to fit in … when I sacrificed who I was.

By this time you are probably wondering if I have a point, beyond darkening your day. Actually, this time I do. So for those with little patience ... the abridged version. Eight ... nine years ago I met the twin of my soul. Twins of destiny I call us. Sound corny? I don't care. My terror twin, as we were affectionately named by friends, "gets me". Not only does she understand me, but she loves me for who I am and encourages me always to BE that person. To be me. I know her as Rae. Many of your know her as the one and only, Adriana Noir
.
If you haven't read her work, do so. She has a rare gift that most writers would kill for.

Anywhoooo ... back on point. I warned you in the introduction people that I ramble. Too bad. My BLOG ... my thoughts ... my rules. It was Rae who introduced me to WDC a little over two years ago. The first year ... I tried to fit in ... and didn't. *shakes my head at my own foolishness* You would think I would learn. As a result of my frustration I spent very little time here that first year. In the second year I wanted to get my writing back on track and so I decided to give it another go. I am glad I did.

Not because my writing has improved here, but because of some of the people I have met. Imagine my suprise when people started to get to know me a bit and God forbid ... accept me for who I am. OH, don't get me wrong. I will never be little Mary sunshine and I don't want to be. There are people here, as with everyday life, that don't like me or my style and never will. *shrugs* Who cares. The point is that WDC as a community tries to be accepting of others based who they are and not who they should be in their eyes.

I am glad that I became involved in this community and I am proud to be a leader in the Angel Army. I won't lose me ... but sometimes, being part of a group is nice.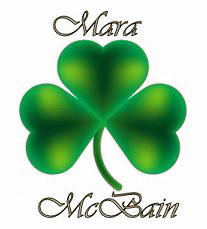 © Copyright 2009 Mara ♣ McBain (UN: irish_hussy69 at Writing.Com). All rights reserved.
Mara ♣ McBain has granted Writing.Com, its affiliates and its syndicates non-exclusive rights to display this work.
Printed from https://www.writing.com/main/books/entry_id/635195-Little-Mary-Sunshine-I-am-not-