Printed from https://www.writing.com/main/books/entry_id/637526-Guilty-little-pleasures-
| | |
| --- | --- |
| | A glimspse into my musings ... as rambling, twisted & demented as they may be |
#
637526
added
February 24, 2009 at 8:23pm
Restrictions:
None
Guilty little pleasures ...
I have been thinking on the guilty pleasures in life, little things like the first sip of pepsi on ice, the decandent delight of cheese cake, or loved ones buying you gift points.

Ohhh sure! Get your minds out of the gutter! Just because it is MARA doesn't mean it HAS to be naughty!


Seriously, the whole of WDC could be added to the list of lifes most precious indulgences, but it was GPs that I was speaking of. Readers of my musings saw the flowers that came with the mighty Hallmark holiday. What you did not see was the nod from my honey giving me the good to go on a substantial GP purchase sealing my premium membership for the next year.

What you didn't see was a ten dollar bill slipped my way in lieu of a card or candy from my mother.

Did anyone notice the Christmas pressie from my beloved Terror Twin in the form of WDC's precious commodity? Nope I didn't think so.

It makes one feel loved when those closest to you make note of the little things in life that make you happy.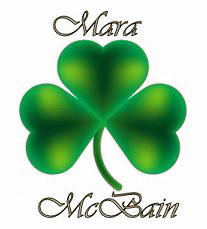 © Copyright 2009 Mara ♣ McBain (UN: irish_hussy69 at Writing.Com). All rights reserved.
Mara ♣ McBain has granted Writing.Com, its affiliates and its syndicates non-exclusive rights to display this work.
Printed from https://www.writing.com/main/books/entry_id/637526-Guilty-little-pleasures-