Printed from https://www.writing.com/main/books/entry_id/653669-Goals-
| | |
| --- | --- |
| | A glimspse into my musings ... as rambling, twisted & demented as they may be |
#
653669
added
June 8, 2009 at 11:09am
Restrictions:
None
Well, I managed to make it through the weekend with my 400 a day goal intact. *giggles* Yes folks ... I have managed a whole 5 days.
It doesn't sound like much but ... 'baby steps' is the new mantra.

Saturday I had a kick ass day writing for me. I lounged on the couch with the lap top from 11am - 9pm with only an occasion Pepsi or potty break and wrote. Ohhh.. ummm
and a shower at one point when the scuz factor kind of got to me.
Any whooo I ended up with 2000 words for the day and I was happy.

Sunday ... ummm not so much.
Complacency kills. My slacker mentality crept in and silenced my muse. *cringes at the whispered 'we wrote five times our count yesterday ... we can take a day off' ... sighs* SOOO I fought with every distraction ... ohhh is that Jason Varitek on TV ... mmmmm yummm....doesn't he kind of look like Jason Statham??? .... oops NASCAR is on .... Tony Stewart in the lead?? ... Mmmm the new Bond is so much hotter than the others ... Ice cream sounds sooo good ..... Law and Order ... wow ... talk about ripped from the headlines ... EEE In Plain Sight ... one of my favorites and another episode right from the headlines. sighhhssss Yep ... anything for a distraction.

I would dare to bet I wrote a 1000 words yesterday as I gave my backspace key a work out. In the end the bottom line was ... 430 quality words to move the story along and another day on track with my goals.

Wish me luck.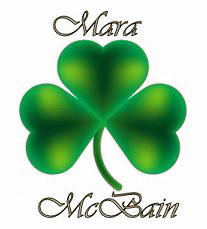 © Copyright 2009 Mara ♣ McBain (UN: irish_hussy69 at Writing.Com). All rights reserved.
Mara ♣ McBain has granted Writing.Com, its affiliates and its syndicates non-exclusive rights to display this work.
Printed from https://www.writing.com/main/books/entry_id/653669-Goals-