Printed from https://www.writing.com/main/books/entry_id/670545-NanoWriMo
| | |
| --- | --- |
| | A glimspse into my musings ... as rambling, twisted & demented as they may be |
#
670545
added
January 26, 2010 at 5:57pm
Restrictions:
None
*shivers* The acronym sends shivers down my spine and makes my stomach twist in knots.

Jeff
is encouraging me and others to give it a go this year with an activity through the UENG.


NaNoWriMo Write-A-Thon (ASR)
A NaNoWriMo fundraiser... compete as a NaNo writer or donate by sponsoring one!
#

1546312

by Jeff


I have a story that has been haunting me. I tried starting it here once but it seems with longer works if I post as I go the comments of others sway me from my direction and make me compromise my style. This makes me second guess myself and saps the passion from the story. So this time I will write for me and my eyes only.

I have come to the conclusion that I can't worry about making soccer moms cry and I can't please everyone. So It is time to give Club Justice a try again. Will I make it to 50,000 words? No idea. The number is daunting. I have never made it over 25,000 but it is time to try. Wish me luck!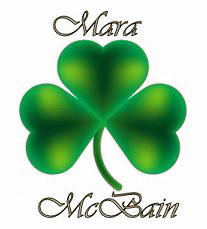 © Copyright 2010 Mara ♣ McBain (UN: irish_hussy69 at Writing.Com). All rights reserved.
Mara ♣ McBain has granted Writing.Com, its affiliates and its syndicates non-exclusive rights to display this work.
Printed from https://www.writing.com/main/books/entry_id/670545-NanoWriMo