Printed from https://www.writing.com/main/books/entry_id/776320-March-1-prompt-Obsessions
(55)

by

Kristina ~

O'siyo Oginalii Tsilugi - Hello friends - Welcome - to My first blog. A place to share.
#
776320
added
March 1, 2013 at 1:04am
Restrictions:
None
March 1 prompt Obsessions
Good Morning


I have been thinking over todays prompt. Obsession, unable to help myself, I reverted back to my nursing days and analyzed how this could be viewed. Technically, one could think that an obsession is something that is done repeatedly consistently. For instance, compulsive obsession is a behavior that one can't help repeating- i.e.. washing one's hands, towels in one position, can goods facing out one way or any behavior that one can not refrain from. A thin grey line runs between this type of obsession and the obsession that takes the form of something that one deeply cares about and can't refrain from doing.

I was first going to claim that my laptop and internet access was what I was obsessed about, then I asked myself why? My answer at that time was, well so I can research, write, get email and talk to friends. While all that is true, but why? Well I'd be bored stiff without it - OK- but why? I could go on and on. What it really all boils down - is the question- what are really you doing that's make the laptop and the internet so important to you?

My answer for myself - creating!

I love to create, be it in the kitchen, crafts sewing but most of all writing. Writing has not only offered me a way to create but (especially here at WDC) I have learned to believe in myself and my ability as a creator. Through writing, I fell free.

So to answer todays prompt, I must say, I am the most obsessed about the ability to create.

Kristina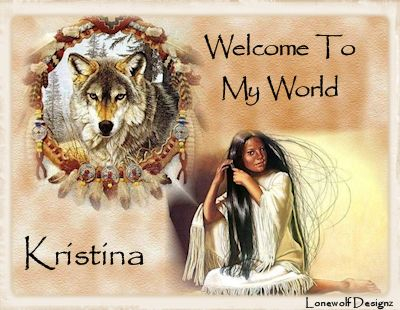 © Copyright 2013 Kristina ~ (UN: kb6vas at Writing.Com). All rights reserved.
Kristina ~ has granted Writing.Com, its affiliates and its syndicates non-exclusive rights to display this work.
Printed from https://www.writing.com/main/books/entry_id/776320-March-1-prompt-Obsessions