#
875025
added
February 26, 2016 at 2:27pm
Restrictions:
None
The more time goes by the more my heart reflects on hurt and manipulation done unto myself and my family. It has taken a very long time to come to terms with the way things turn out. However with my new positive journey and some deep thinking and I mean "deep" I think I am allowing myself to forgive. That doesn't mean I will ever forget or things will ever be the same, but i need to let go of some anger. Why bottle up what is already done and weigh myself down. Ten years have gone by and nothing will change that hurt. certainly there will have to be strict boundaries and I will never allow myself to as naive as I was to such toxic behavior.

Sitting by my window this morning I watched a couple of blue jays feeding off my smoke tree and it was so beautiful and freeing if only for a few minutes that my thoughts were lifted.

Obsessing over the past only makes one stay in that very dark moment and nobody else suffers but us. Stepping stones to a better way of thinking is a process but man, "It's a feel good thing."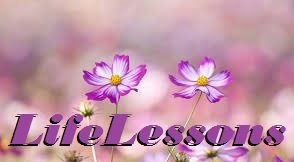 © Copyright 2016 ~Lifelessons~ (UN: lifelessons at Writing.Com). All rights reserved.
~Lifelessons~ has granted Writing.Com, its affiliates and its syndicates non-exclusive rights to display this work.
Log in to Leave Feedback
Printed from https://www.Writing.Com/view/2071486