Printed from https://www.writing.com/main/books/entry_id/916192
| | |
| --- | --- |
| | Entries for Blog City are here and maybe other surprises. |
#
916192
added
July 26, 2017 at 2:19pm
Restrictions:
None
Prompt: "I will be the gladdest thing under the sun. I will touch a hundred flowers and not pick one." Have you ever felt this way about life? Write anything you want about this prompt.

I love looking at flowers but if you pick them, they die. I also heard that if you pick a flower, it will scream and can be heard in another world unknown to us. This I don't know. It is like going to the zoo. Tigers behind glass. You can pat at the glass and they pat back at you but to touch their fur, won't go as well. We admire them from afar.

Getting a Publisher's Clearing House Sample Check for a million dollars. It is fake. What a pity. You can't have it.

Getting published but not making millions for writing your books. This is rough.

Playing with the waves by a lake or ocean. It is fun but you don't want the tides or waves to carry you away.

Sitting in your boss' chair. You aren't the boss but it is fun it sit in her chair.

Seeing beautiful mountains, lakes, oceans and woods on TV. You wish you could go there. I do.

Spending a few days in a cute cottage by mansions by Lake Michigan. You would love to live in one of those mansions or at least be invited to be a guest.

Just getting a taste of the things I wrote about is nice. I have seen and met famous people, have their autographs, good memories of being a Beauty Queen contestant, a cute ranch style house, a pet cat I love and a good husband. I have a good imagination. I have flowers in my yard that are beautiful. I have sampled good things in life and doing good things. Overall, I am happy!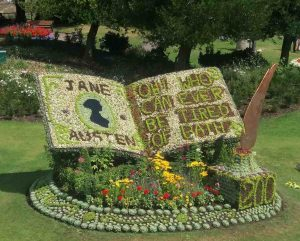 © Copyright 2017 Princess Morticia Megan Rose (UN: tigger at Writing.Com). All rights reserved.
Princess Morticia Megan Rose has granted Writing.Com, its affiliates and its syndicates non-exclusive rights to display this work.
Printed from https://www.writing.com/main/books/entry_id/916192