Printed from https://www.writing.com/main/books/entry_id/930049-Bleeding-Life---4142014
(11)

This is my book of poetry that I hope to eventually publish with photos.
#
930049
added
March 5, 2018 at 11:03pm
Restrictions:
None
Bleeding Life - 4/14/2014
I lay on the ground and let myself pour out
I imagine it all flowing from me like a river
Pooling beneath my still form as my arms fly
Yet I never leave the ground as my life ebbs
And slips from the shackles of my mortal frame
Slowly slowly slowly it runs from me like goo
And I do not even try to stop it or slow it down
Leave me leave me leave me and do not cease
Flee from this dark shell of life and return no more
They say that it is good to let the negative leave you
To stand and let it pour down from your mind to your feet
And enter the ground underneath and just disappear
I'll let the negativity go and the light as well and the peace
And the fear and the feelings of joy and the feelings of angst
And I'll just lie here forever and ever and ever and never rise
Because it's easier to remain on the ground and let life leave
It's easier to lie here and bleed life and feel it moisten the ground
There is silence and I scream and scream and scream into it
The silence catches my scream and holds it and sends it nowhere
Because no one can hear me screaming and if they could
It wouldn't matter anyway



"How you turned my world, you precious thing!
You starve and near exhaust me...
Everything I've done, I've done for you!
I move the stars for no one!"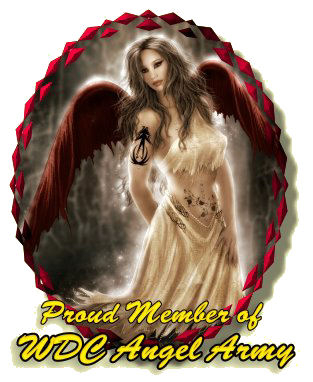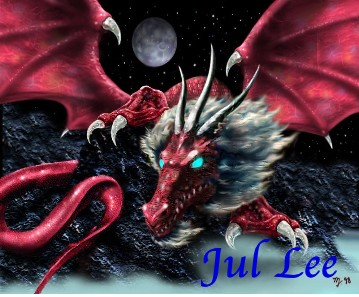 If you are wondering who I am, then you haven't looked closely enough...
~~Image #4000 Sharing Restricted~~
"Your eyes can be so cruel...just as I can be so cruel!"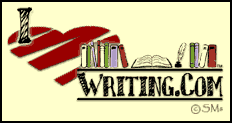 © Copyright 2018 DragonWrites~The Fire Faerie~ (UN: mystdancer50 at Writing.Com). All rights reserved.
DragonWrites~The Fire Faerie~ has granted Writing.Com, its affiliates and its syndicates non-exclusive rights to display this work.
Printed from https://www.writing.com/main/books/entry_id/930049-Bleeding-Life---4142014