Printed from https://www.Writing.Com/view/2154925
(12)

Here is my work for my new online course.
#
934306
added
May 14, 2018 at 11:00am
Restrictions:
None
Where Everything Goes-Action

In module 3 we discussed creating compelling characters. Today, we will be putting your characters into action and learning how that action ebbs and flows in your narrative.

If you create a book of short stories like "The Tales of Callah" every story is different. The characters actions are different in every story because your characters are different in each story. In my first story, "Savvie Gets Forgetful" the story centered around a wizard who was beginning to forget things that were important to his work-casting spells and making potions. In the first part of the story I concentrated on Savvie and his friend, Perrin, going about their daily routines. The action then ramped up as Perrin began to notice that Savvie was forgetting things. There was a problem for the reader to focus on. I than had Perrin figuring out a solution to his problem and implementing that solution. The characters' actions move the story and conflict along.

This is what you must remember. The actions your characters take must be integral to the plot and cause the action to move forward. Huge coincidences and strange happenings that the reader does not see coming usually only work in horror movies and soap operas. Make everything fit.

If you are writing a novel, you might spend a few chapters introducing the characters and letting your reader get to know them. You should, though, introduce the overall conflict right away. Grab your reader's interest and keep it.

In "Tales of Callah" all the stories had their own plots and progressions. There was one thing that I did for the sake of keeping the reader's attention. One of the stories was a mystery. This was a little more dramatic, but I still kept in mind that this was for children. This story, "Shiny Footprints", was the fifth story. There were ten so this story was in the middle of the book. I deliberately put this, more action packed story in the middle to keep the reader wanting more. Here is the first part of "Shiny Footprints".

This is what you should do with your characters to keep the reader wanting to know more about what they are doing and why they are doing it. Your reader's attention should never wane from them or the plot.

In Module 5 we will be ending your book or novel by discussing Epilogues and summing up. I look forward to seeing you there.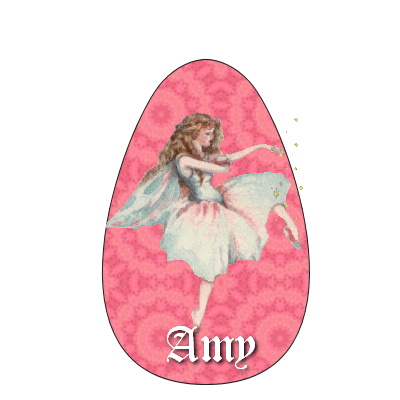 © Copyright 2018 amy-Has a great future ahead (UN: shyone at Writing.Com). All rights reserved.
amy-Has a great future ahead has granted Writing.Com, its affiliates and its syndicates non-exclusive rights to display this work.
Printed from https://www.Writing.Com/view/2154925