Printed from https://www.writing.com/main/books/entry_id/966330-Cinderella-and-the-Llama
| | |
| --- | --- |
| | Cinderella's life after the glass slipper. Other fairy tale scenarios included. |
#
966330
added
September 17, 2019 at 2:45pm
Restrictions:
None
Cinderella went for a walk in the woods
and she got lost. She broke a heel off her shoe.
She limped along and wished she had some glue.
She saw a llama by the stream drinking water.

The llama asked if he could help her. Cinderella
blinked, focused and couldn't believe her eyes.
She said she broke her heel, held her shoe an sighed.
The llama offered to take her back to her castle.

Cinderella climbed on his back and he bounced in
the woods and took her back to the castle. Home at last.
She petted the llama, smiled and thought of her past.
The llama turned into her fairy godmother. The Princess smiled.

The fairy Godmother had promised that she would always watch
over Cinderella. Our Princess hugged her godmother who she loved.
She went into the castle and in the window flew a beautiful dove.
Cinderella ran to her Prince and they started to dance. The ball.

Cinderella and her Prince had first met at the ball. The glass
slippers. They appeared magically on her, small dainty feet.
The Prince and her danced. Music was playing and it was all so sweet.
Cinderella and her Prince. Lovers and friends forever. Life was good!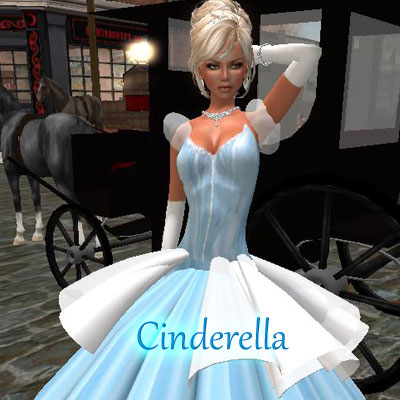 © Copyright 2019 Princess Megan Rose (UN: tigger at Writing.Com). All rights reserved.
Princess Megan Rose has granted Writing.Com, its affiliates and its syndicates non-exclusive rights to display this work.
Printed from https://www.writing.com/main/books/entry_id/966330-Cinderella-and-the-Llama