Printed from https://www.writing.com/main/books/entry_id/980131
(120)

This book holds the items for the contest I enter in 2019, 2020, and beyond.
#
980131
added
April 3, 2020 at 3:05pm
Restrictions:
None
April 3 Poem: The Man in the Picture
The Man in the Picture:
To my Grandfather John Darbe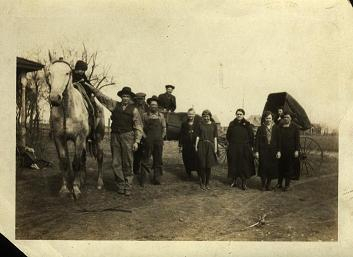 I look at the picture,
over and over again,
wondering what
Grandpa John was like.

He is the man
holding my father
on the plow horse,
while Grandma Belva--
with the rest of his children--
stands in the background.

According to family stories,
Grandma Belva
was his second wife:
Was my father
the son of his old age
and therefore his favorite?



Poet's Note:

▼




© Copyright 2020 Prosperous Snow writing poetry (UN: nfdarbe at Writing.Com). All rights reserved.
Prosperous Snow writing poetry has granted Writing.Com, its affiliates and its syndicates non-exclusive rights to display this work.
Printed from https://www.writing.com/main/books/entry_id/980131