<< Previous
·
Message List
·
Next >>
Oct 4, 2009 at 9:35am
#
1977209
Like
Edited: October 4, 2009 at 9:36am
Day 5 & 6 done
I am pretty bad at drawing from mental image, but put me in front of a scene and I can get it in at least the right shape, put a picture in front of me and I'll copy it perfectly. So, I cringed at the day 5 task and was tempted to just say I did it and go straight on to drawing it with words instead.
To my surprise, when I put pencil to paper, I found things taking surprising shape. I drew in the bed first, then the toy box, the cupboards and then rest just came tumbling out. I did not even know all that was in my head, I swear. I could see the colours and everything. I even saw the pattern on the bedspread!
Thanks for making the experience so richly rewarding. Day 6 was a breeze after that!
I urge everybody to put their hearts into this one, it adds new meaning to the writing.
Jyo
Check out my Rising
Noa נעה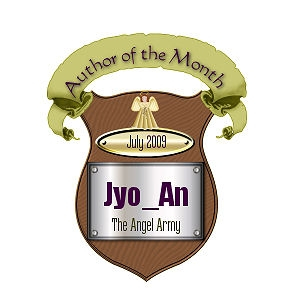 MESSAGE THREAD
Day 5 & 6 done
· 10-04-09 9:35am
by
Just an Ordinary Boo!
Re: Day 5 & 6 done
· 10-04-09 12:29pm
by
Brandiwyn🎶
The following section applies to this forum item as a whole, not this individual post.
Any feedback sent through it will go to the forum's owner, Brandiwyn🎶.