<< Previous
·
Message List
·
Next >>
I Am A Cashier - prompt # 33
I Am A Cashier
by Steve Cope
03-30-2010
Prompt #33, Poet's Practice Pad
I am a cashier at Walgreens
Working overnight you find many scenes.
From nine-thirty p.m. to seven-thirty a.m., some times
My home is filled with a myriad of characters.
You have your drunks
Who can't pull up their trunks.
You have your punks
Who look like they have upon their head, trunks.
You have your good people and your bad
Some of them are just so darned mad.
Others are happy and uplifting
Like their life is so amazing.
You have the bad people who steal, and rob
They come in and take the joy out of a job.
It's like they think they are owed something,
But really they are just thieves with nothing.
I met one of those people
Face to face it was not simple.
She wanted a candy bar
But that's not really all, she wanted far more.
The struggle ensued and she messed up my life,
Not a fun thing, she snatching and me pulling.
Her taking and me screaming help! help! help!
No one coming except one lady behind who yelped.
Then the pain began from fingers to tops of my arms
Every fiber in pain and still I did not know how bad the harm.
Finished my week, yes I did,
Against me don't make a bid.
I've been tossed on my can by a car
While walking to work, the worst by far.
Knee blown out, falling from a conveyor belt
Not much more pain have I ever felt.
But in the midst of it all
The allure of working seems to fall.
Working eight days on and six off
Takes a toll on the person, from this train I'd like to jump off.
Yet I know once again through those sliding doors I will walk
And meet some customers who are now friends and talk.
Endure the customers who have no hope
Except to find their next score of dope.
"Why would you do it for all these years?" You ask.
Because for almost six years it has been my task.
Then somewhere along the line it became a ministry
Dedicated to the Lord to shine the light to so many.
I am a cashier
Let's hear a cheer!
Cashiers are so dear
How else would we get our Christmas cheer?
http://www.Writing.Com/authors/copenator
Visit my friends Custom Sig shop. I'm not just a friend, I'm a customer too.
Invalid Item
This item number is not valid.
#

1478986

by Not Available.
Invalid Item
This item number is not valid.
#

1656406

by Not Available.
Why Did You Do It? Contest--Closed (E)
Closed --Winners Announced!
#

1654546

by Pat ~ starting a new journey
Ends April 5. Needs help with GPs.
** Image ID #1531364 Unavailable **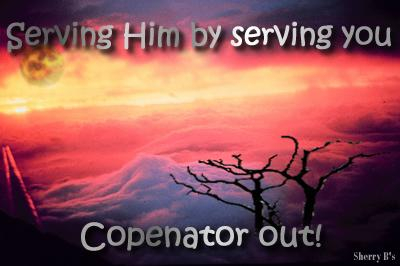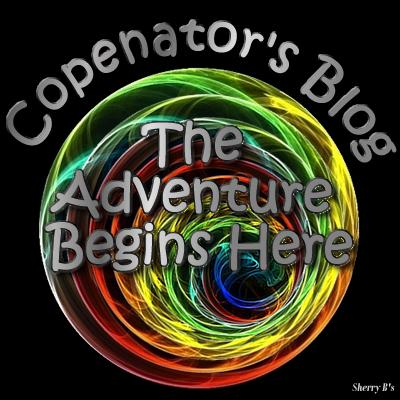 Learning to Cope, Words and Wisdom by Steve Cope
E-book www.lulu.com search for title.
** Image ID #1417878 Unavailable **
Image #
1530463
over display limit.
-?-
Serving Him by serving you,
Steve C
servant in Christ
His Servant Ministries.
MESSAGE THREAD
I Am A Cashier - prompt # 33
· 03-30-10 2:54am
by
Steve adding writing to ntbk.
Re: I Am A Cashier - prompt # 33
· 03-30-10 11:38am
by
Joy
Re: Re: I Am A Cashier - prompt # 33
· 03-31-10 12:08pm
by
Steve adding writing to ntbk.
The following section applies to this forum item as a whole, not this individual post.
Any feedback sent through it will go to the forum's owner, Joy.
Log in to Leave Feedback
Printed from https://www.Writing.Com/view/1013410