<< Previous
•
Message List
•
Next >>
Re: You can tell that I am a novice at this:
Remember all of us start somewhere. No one is good at something the first time, or at least close enough to no one that we understand this feeling.
The point isn't to be good or easy - it's about trying something new, and in this discovery phase things shift a lot. It's a name here or a title there or the entire map you thought you had worked so hard on but one plot point moved and the whole thing needs to be reworked. It's not even to say that this will be the exact novel you write in November. But having a road map helps, and that's all we're trying to do here.
Good luck. Embrace the journey. Don't be afraid to ask questions. Everyone here wants you to succeed.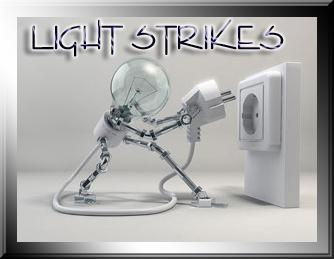 MESSAGE THREAD
You can tell that I am a novice at this:
· 10-02-19 8:59pm
by
Kristina ~
Re: You can tell that I am a novice at this:
· 10-02-19 9:02pm
by
Sharon.NJ
Re: Re: You can tell that I am a novice at this:
· 10-02-19 9:28pm
by
Kristina ~
Re: Re: Re: You can tell that I am a novice at this:
· 10-02-19 9:33pm
by
Sharon.NJ
Re: Re: Re: Re: You can tell that I am a novice at this:
· 10-03-19 7:09am
by
Crys-not really here
Re: You can tell that I am a novice at this:
· 10-03-19 11:51am
by
Joy
Re: Re: You can tell that I am a novice at this:
· 10-03-19 5:45pm
by
Kristina ~
Re: You can tell that I am a novice at this:
· 10-03-19 12:27pm
by
Lt. Storm Machine
Re: Re: You can tell that I am a novice at this:
· 10-03-19 5:56pm
by
Kristina ~
Re: Re: Re: You can tell that I am a novice at this:
· 10-03-19 7:00pm
by
Lt. Storm Machine
Re: Re: Re: Re: You can tell that I am a novice at this:
· 10-03-19 8:46pm
by
Kristina ~
Re: You can tell that I am a novice at this:
· 10-03-19 3:57pm
by
Dobie Mom
Re: Re: You can tell that I am a novice at this:
· 10-03-19 6:03pm
by
Kristina ~