<< Previous
·
Message List
·
Next >>
Re: Entry
by
Choconut
Thanks for your entry. Good luck!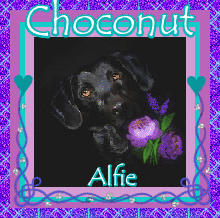 Second Time Around Contest (E)
Have you entered previous contests that you didn't win? Do you feel cheated? Step inside.
#

2164876

by Choconut
Rach's Chocolate Emporium (13+)
A place to purchase reviews, merit badges, and awardicons. We also sell yummy chocolate.
#

2155763

by Choconut
The Taboo Words Contest (13+)
create writing that has wings
#

2139468

by Choconut
Verdant Poetry Contest (E)
NATURE-themed quarterly contest.
#

2000001

by Choconut
Shadows and Light Poetry Contest (E)
Do you love the challenge and creativity of free verse poetry? This contest is for you.
#

1935693

by Angels in my Ear
The following section applies to this forum item as a whole, not this individual post.
Any feedback sent through it will go to the forum's owner, Angels in my Ear.
Log in to Leave Feedback
Printed from https://www.Writing.Com/view/1935693