Printed from https://www.writing.com/main/images/item_id/1044169-The-John-Darbe-Family
This is a photo of the John Darbe Family. The child on the plow horse is my father. The man standing beside him is his grandfather. The man standing behind, next to the other horse, is his father.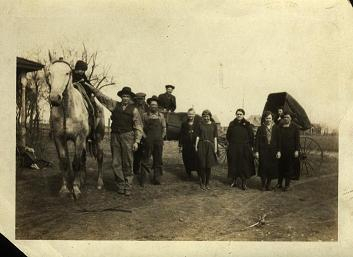 © Copyright 2005 Prosperous Snow (UN: nfdarbe at Writing.Com). All rights reserved.
Prosperous Snow has granted Writing.Com, its affiliates and its syndicates non-exclusive rights to display this work.
Printed from https://www.writing.com/main/images/item_id/1044169-The-John-Darbe-Family