Printed from https://www.writing.com/main/images/item_id/1897591-Old-Western-Flyer
This is a picture of a girl's Western Flyer bicycle that my grandmother found over thirty years ago.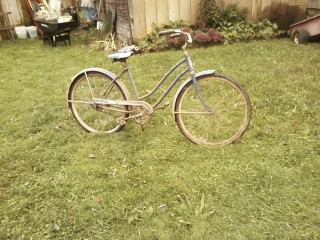 © Copyright 2012 BBWOLF is James Eckert Dragon (UN: alockwood1 at Writing.Com). All rights reserved.
BBWOLF is James Eckert Dragon has granted Writing.Com, its affiliates and its syndicates non-exclusive rights to display this work.
Printed from https://www.writing.com/main/images/item_id/1897591-Old-Western-Flyer