Printed from https://www.writing.com/main/images/item_id/1909002-Just-Relaxing
(2)

Just relaxing after a hard night of howling at the moon.
Gift from Emily
.

PS. I don't smoke in Real Life.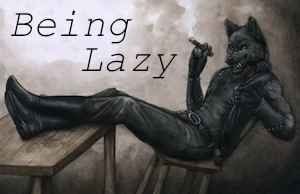 © Copyright 2012 BIG BAD WOLF Is Thankful (UN: alockwood1 at Writing.Com). All rights reserved.
BIG BAD WOLF Is Thankful has granted Writing.Com, its affiliates and its syndicates non-exclusive rights to display this work.
Printed from https://www.writing.com/main/images/item_id/1909002-Just-Relaxing