Breed Facts

Status:
Critical

Use:
Lean Meat

Adult Weight:
250 - 300 lbs (male)
150 - 200 lbs (female)

Hanging Weight:
100 lbs

Temperament:
Aggressive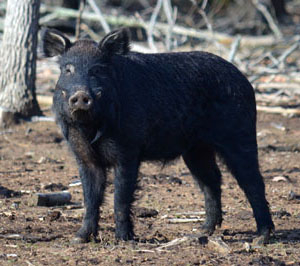 © Copyright 2018 Schnujo's Thoughts Glow (UN: schnujo at Writing.Com). All rights reserved.
Schnujo's Thoughts Glow has granted Writing.Com, its affiliates and its syndicates non-exclusive rights to display this work.
Log in to Leave Feedback
Printed from https://www.Writing.Com/view/2170374