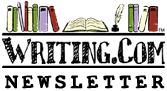 Comedy





This week: Surviving the Holidays

Edited by: Sophyween
More Newsletters By This Editor



1. About this Newsletter
2. A Word from our Sponsor
3. Letter from the Editor
4. Editor's Picks
5. A Word from Writing.Com
6. Ask & Answer
7. Removal instructions



Christmas is just plain weird. What other time of the year do you sit in front of a dead tree in your living room eating candy and snacks out of your socks?




Hi, I'm Sophyween
~ your editor for this edition of the Comedy Newsletter. As you found out last year, I have become quite the holiday "Bah-Humbugger" in my "advanced age." So who better to help you get through the upcoming holiday season!

Certain situations demand dramatic music. Now you have it!

Get it for Apple iOS, Android or Kindle Fire.
Creative fun in the palm of your hand.

Surviving the Holidays


Yes, I know it's a cliche, but that doesn't make it any less true - every year, the Christmas holiday season seems to start earlier and earlier. It used to be that decorations started going up in stores right after Halloween, once they got the candy and witch costumes put away, so that Thanksgiving became sort of a nuisance getting in the way of Christmas. But now I swear decorations start going up after Labor Day. Thank goodness for Nordstroms (a lovely store which I cannot afford, nor do I have one near me), who put up signs in all their stores in early November, letting customers know they would not decorate for the Christmas season until after Thanksgiving, preferring to enjoy one holiday at a time. Seriously, it should be a law, or a constitutional amendment or something. No Christmas music or decorations until AFTER Thanksgiving or else. Or else what you ask? I don't know, make suggestions!

It's not just the stores - my neighbors have started decorating their houses earlier too. Perhaps they prefer hanging lights on the eves of their roofs when the weather is warmer, and I can't say as I blame them. In fact we used to do that ourselves, so that Mr. Sophy didn't freeze to death or slide off the icy roof when putting them up Dec. 1. But when we put them up early, we at least had the good sense not to turn them on until after all the Thanksgiving leftovers were thrown out! And yes, we no longer bother with the lights on the house - heck, we don't even put up a tree anymore, we have become so Scroogey, but for those of you who do, for Pete's sake can't you wait until Black Friday at least to flip the switch on your lights?!? (By the way, who is Pete?)

And speaking of Black Friday - holy moly, what a nightmare that has become! This year instead of opening their doors at the usual ungodly hour of 4 or 5am on Friday morning, some stores opened at 9pm on Thanksgiving night itself. OH THE HUMANITY! Not only did this cut into

the usual dysfunctional family meal you swear every year you'll never do again

precious time sharing a lovely meal with family for the store workers, it also created more than the usual Black Friday hysteria for great deals. Last year people were trampled trying to get cheap flat screen TV's, which is abhorent, and this year, according to the LA Times, "Los Angeles police detectives described a chaotic scene when a woman pepper-sprayed 20 shoppers during a Wal-Mart Black Friday sale. Authorities said they received a call around 10 p.m. Thanksgiving night to report that someone had discharged pepper spray at a videogame display at the Porter Ranch Wal-Mart, where the store was offering games at half their normal $60 price."

Yes, you read that right. A WOMAN PEPPER SPRAYED 20 OTHER PEOPLE ON THANKSGIVING NIGHT TO SAVE $30!! If I am a Scrooge what does that make her? Okay sorry, got a bit dark there for a moment - must remember, this is the COMEDY Newsletter, not the Horror Newsletter. Mea culpa. Back to surviving the holidays, courtesy of me, Sophy.

How, might you ask? Well write about it of course! Whether it's writing about strange and wacky gifts you've received over the years, or the holiday office party where the boss has a little too much eggnog, or the annual children's Christmas pageant at the church when Joseph runs off the stage with the baby Jesus, or that family holiday dinner where you try to figure out who the guy sitting next to your aunt Martha is -- anyone suffering from writer's block can usually get unstuck by reminiscing about some of the ghosts from Christmas' past (or whatever holiday you observe around this time of the year).

Trust me - it's the only way you'll survive with your sanity, or what's left of it, in tact, in addition to broadening your comedy portfolio!

Oh yeah, and

good luck

Happy Holidays! Here's your present: http://youtu.be/dErA4RBFoik

~ Sophy

Below you'll find some comedy offerings from other WDC members about the upcoming holiday season - some are newer, some are older classics. Either way, don't forget to leave a review and rating if you read the item.


Invalid Item
This item number is not valid.
#1829400 by Not Available.
Invalid Item
This item number is not valid.
#1633822 by Not Available.
Invalid Item
This item number is not valid.
#1505685 by Not Available.
Invalid Item
This item number is not valid.
#1730296 by Not Available.
Invalid Item
This item number is not valid.
#1734825 by Not Available.



Have an opinion on what you've read here today? Then send the Editor feedback! Find an item that you think would be perfect for showcasing here? Submit it for consideration in the newsletter!
https://Writing.Com/main/newsletters/action/nli_form



Don't forget to support our sponsor!




Now for a few comments about my last newsletter about writing your own epitaph:"Comedy Newsletter (November 2, 2011)"
:

From Robert Waltz

Here's my epitaph: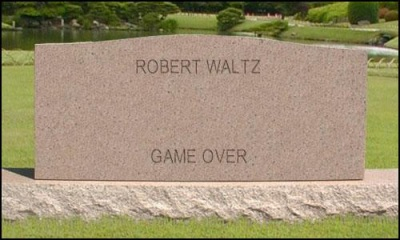 Perfect!
From Katya the Poet

I love this! Planning to write my epitaph right now!

Want to share it?


From Smiling Jack

Hi Sophy - Here is my epitaph:



LOVE IT!
From drboris

A great one I saw in the Tombstone Boothill was for a man who had been lynched in a case of mistaken identity.

He was right.
We was wrong.
But we strung him up;
and now he's gone.

Great one, thanks!


From DRSmith

Here lies an Atheist
All dressed up
And no place to go.

How can you beat that? It's a classic. Makes me laugh everytime I read it.

For your celebrity tombstone
"Take my wife,
please... Damn it!"

HENNY YOUNGMAN

Here's mine:

Invalid Item
This item number is not valid.
#1823464 by Not Available.


And another:
God takes care of
drunks & fools...
I'm doubly blessed

Thanks for the laughs!
From LJPC - the tortoise

Thanks for the great NL, Spohie! I would never have thought about gravestone epitaths as comedy vehicles, but your choices of quotes certainly made me laugh. My favorite was: "Here lies an Atheist, All dressed up, And no place to go."

-- Laura

Thank you, as always Laura, and congrats on your promotion to Mod!
From Thundersbeard

Hi,

I run

This months prompt includes the opportunity to cast yourself as your favorite movie comedy character in that worlds setting.

Monthly prizes include 10000 gift points and inclusion in an ebook. Judges favorites will be included in the book as well.

But wait there's more! A grand champion will be chosen each year - who will win an upgrade (donations pending).

Hope you find this information relevant for your weekly newsletter, to which I am a subscriber and read every week!.

Here's a plug for your contest!




That's all for this month -- see you next time! And on behalf of the other regular Comedy Newsletter Editors, the King and Queen of Comedy, Robert Waltz
and ŴickedŴiɫch of the Web
-- remember to WRITE AND LAUGH ON!
Sophyween



To stop receiving this newsletter, click here for your newsletter subscription list. Simply uncheck the box next to any newsletter(s) you wish to cancel and then click to "Submit Changes". You can edit your subscriptions at any time.