Printed from https://www.writing.com/main/newsletters/action/archives/id/10468-Feeling-Overwhelmed.html
Contests & Activities: November 18, 2020 Issue [#10468]




This week: Feeling Overwhelmed?

Edited by: spidey
More Newsletters By This Editor



1. About this Newsletter
2. A Word from our Sponsor
3. Letter from the Editor
4. Editor's Picks
5. A Word from Writing.Com
6. Ask & Answer
7. Removal instructions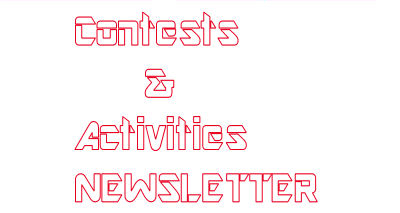 Welcome to the

Contests & Activities

Newsletter

. I'm

spidey
, and I'm your Editor this week!

| | |
| --- | --- |
| ASIN: B083RZ2C5F | Kindle |

Feeling Overwhelmed?

My last newsletter was about going on vacation, as I was about to take a week off work. It was a great stay-cation, but I felt like I had to work twice as hard to catch up when I went back to work!


I think a lot of us are going through a lot this year with the unexpected pandemic. A lot of us have had to change our work schedules, are working from home more often, or perhaps have kids at home when they'd normally be in school. It can be a lot to deal with, and I've definitely felt a little overwhelmed at times.

Writing.Com can be a great relaxation site, but maybe obligations can also start to feel overwhelming, too? It's important to take stock and make a plan for moving forward.

It's important to re-assess things every so often to see if changes need to be made. Maybe take a day or two (or a week or two) break from an activity you host or a contest you've committed to previously? In any case, it's good to let members know what's going on, particularly if they have expectations from you, like announcing winners or taking part in an activity.

Most members are understanding when it comes to "real life" interfering with online responsibilities. It's better to explain and be honest than to ignore the issue and disappear, though that happen sometimes, too. In most cases, members can be very forgiving, particularly when the person who had to temporarily disappear apologizes and tries to make amends.

For me personally, I've had to cut back on online obligations (as much as it pains me to do so) due to an increase in work.

Writing.Com feels like a virtual home for many of its members, and it provides as much interaction and activity as you can handle! You can sign up for many, many challenges, or you can take part in quick activities! Whether you're looking to hone your writing style into a career or just looking for some fun, WDC offers a huge variety!



As always, keep on writing!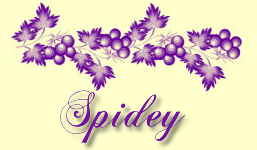 Official
Writing.Com
Contests & Activities
:
Contests/Activities
:
Some How/To Items that might help you:
Some contest resources:
"
Create/Edit a Message Forum
"
Know of some gems that deserve exposure? Submit them in the feedback form or submission form at the end of this Newsletter, and I'll put them in my next one!



Have an opinion on what you've read here today? Then send the Editor feedback! Find an item that you think would be perfect for showcasing here? Submit it for consideration in the newsletter!
https://Writing.Com/main/newsletters/action/nli_form



Don't forget to support our sponsor!




| | |
| --- | --- |
| ASIN: 0995498113 | |

My last newsletter, ("Contests & Activities Newsletter (October 21, 2020)"
), and it discussed being On Vacation! Here is some feedback from last week's Newsletter readers:



No feedback!


Submit your feedback below!




Are you overwhelmed? Have you had to make changes this year?

| | |
| --- | --- |
| ASIN: 1945043032 | |



To stop receiving this newsletter, click here for your newsletter subscription list. Simply uncheck the box next to any newsletter(s) you wish to cancel and then click to "Submit Changes". You can edit your subscriptions at any time.



Printed from https://www.writing.com/main/newsletters/action/archives/id/10468-Feeling-Overwhelmed.html