Printed from https://www.writing.com/main/newsletters/action/archives/id/10518
Contests & Activities: December 16, 2020 Issue [#10518]




This week: Magical Time of Year

Edited by: spidey
More Newsletters By This Editor



1. About this Newsletter
2. A Word from our Sponsor
3. Letter from the Editor
4. Editor's Picks
5. A Word from Writing.Com
6. Ask & Answer
7. Removal instructions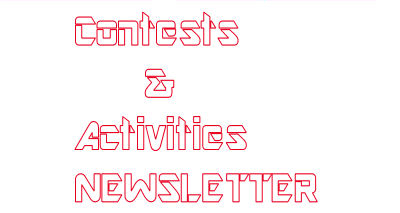 Welcome to the

Contests & Activities

Newsletter

. I'm

spidey
, and I'm your Editor this week!

| | |
| --- | --- |
| ASIN: B083RZ37SZ | |




That Magical Time of Year

I don't celebrate Christmas the way I did when I was a kid. I don't live with my family anymore, and I don't have children to share the magic of the Yuletide with. Still, I feel the magic of the season. Every year in December, I start to feel that familiar sentiment, a fondness for togetherness and warmth. It's kind of inescapable, with holiday music and movies all around me this time of year.

There's also a sense of winding down, of taking an assessment of the year to see if I completed all the tasks I had in mind when 2020 started. Which, obviously didn't quite happen.
This year threw me for a loop, that's for certain!

Though my family is a lot smaller than it used to be, I still feel a sense of togetherness and community through websites like Writing.Com. I feel like some people can be critical of "online" relationships, but they're quite real and can be as meaningful and important as "real-life" ones.

If you're feeling isolated or missing people this year, remember that you have many ways to connect to others, including this amazing website. Get involved in an activity or start one of your own! It can be as simple as an In & Out item or a poll! Ask a silly question or play a fun game! The community is here for you if you need it.




As always, keep on writing!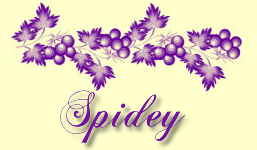 Official
Writing.Com
Contests & Activities
:
Contests/Activities
:
Some How/To Items that might help you:
Some contest resources:
"
Create/Edit a Message Forum
"
Know of some gems that deserve exposure? Submit them in the feedback form or submission form at the end of this Newsletter, and I'll put them in my next one!



Have an opinion on what you've read here today? Then send the Editor feedback! Find an item that you think would be perfect for showcasing here? Submit it for consideration in the newsletter!
https://Writing.Com/main/newsletters/action/nli_form



Don't forget to support our sponsor!




| | |
| --- | --- |
| ASIN: 0910355479 | |




My last newsletter, ("Contests & Activities Newsletter (November 18, 2020)"
), discussed being Feeling Overwhelmed. Here is some feedback from last week's Newsletter readers:

I agree with you, whenever I go on holiday/leave, I have to work extra hours before to get everything up to date and then extra hours when I get back to catch up
!!
~ Jellyfish Lockdown V3.0


It's it always the way?


Submit your feedback below!




Are you celebrating this year any differently than usual? How are you incorporating your online life into your celebration?


| | |
| --- | --- |
| ASIN: B085272J6B | Kindle |



To stop receiving this newsletter, click here for your newsletter subscription list. Simply uncheck the box next to any newsletter(s) you wish to cancel and then click to "Submit Changes". You can edit your subscriptions at any time.



Printed from https://www.writing.com/main/newsletters/action/archives/id/10518