Printed from https://www.writing.com/main/newsletters/action/archives/id/10949-Milestones.html
Contests & Activities: August 25, 2021 Issue [#10949]




This week: Milestones!

Edited by: spidey
More Newsletters By This Editor



1. About this Newsletter
2. A Word from our Sponsor
3. Letter from the Editor
4. Editor's Picks
5. A Word from Writing.Com
6. Ask & Answer
7. Removal instructions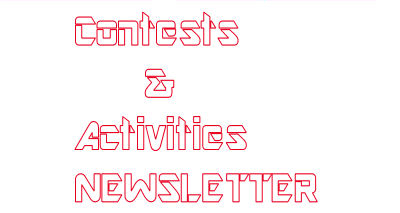 Welcome to the

Contests & Activities

Newsletter

. I'm

spidey
, and I'm your Editor this week!

| | |
| --- | --- |
| ASIN: B01MQP5740 | Kindle |



Milestones!

Did you know Writing.Com's birthday is coming up? We celebrate Writing.Com's birthday the first week of September, and this year the site is turning 21!

How do you celebrate milestones? Spending time with friends? Doing something special for yourself?

I think it's a good idea to celebrate accomplishments, and anniversaries fit that category! Maintaining a website (or maintaining your account anniversary on that site) are accomplishments worth celebrating!

So how can you help celebrate the site's birthday and even your own account birthday? Hosting a contest or activity is a great way to do it! Pick an appropriate theme, whether it's focused on the number you're celebrating, or a theme of community, writing in general, or even just your favorite genre or item type! It can be almost anything!

Too busy to host? Try co-hosting, or participating in the many activities going on! Participants are a necessary part of the celebration, because the very thing we're celebrating is members and participation in this site!

So choose a contest or activity depending on your own availability, and please help us all have an awesome celebration! And celebrate your own achievements and accomplishments!



As always, keep on writing!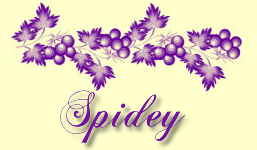 Official
Writing.Com
Contests & Activities
:
Contests/Activities
:
Some How/To Items that might help you:
Some contest resources:
"
Create/Edit a Message Forum
"
Know of some gems that deserve exposure? Submit them in the feedback form or submission form at the end of this Newsletter, and I'll put them in my next one!



Have an opinion on what you've read here today? Then send the Editor feedback! Find an item that you think would be perfect for showcasing here? Submit it for consideration in the newsletter!
https://Writing.Com/main/newsletters/action/nli_form



Don't forget to support our sponsor!




| | |
| --- | --- |
| ASIN: B083RZJVJ8 | |





My last newsletter, ("Contests & Activities Newsletter (July 28, 2021)"
), discussed hosting your first contest. Here is some feedback from last week's Newsletter readers:


Entering contests has helped me explore vast new writing challenges that strengthen my ability to be flexible and creative. I've written in genres I knew nothing about because of a contest. Research is the very best way to learn or add to the knowledge you have about a subject. Knowing more about something allows you towrite into the story showing the reader what is happening as if they were watching a movie. As I spend more time on WDC exploring topics and learning about writing I am able to incorporate what I learn into my stories and make them more interesting for the reader. Keeping the reader interested in the characters and what's happening is for me like giving a gift to someone. The more I learn and the better I write, the more wonderful the gift is for readers. Stories are gifts from the heart of the writer.
~ dog pack:saving4 premium renew


Excellent advice! In order to "write what you know," researching is the best way to gain that knowledge!


Submit your feedback below!




How do you celebrate your milestones? Are you going to celebrate the site's 21st birthday?


| | |
| --- | --- |
| ASIN: B07N36MHWD | Kindle |



To stop receiving this newsletter, click here for your newsletter subscription list. Simply uncheck the box next to any newsletter(s) you wish to cancel and then click to "Submit Changes". You can edit your subscriptions at any time.



Printed from https://www.writing.com/main/newsletters/action/archives/id/10949-Milestones.html