This week: Paranormal Romance

Edited by: StephBee
More Newsletters By This Editor



1. About this Newsletter
2. A Word from our Sponsor
3. Letter from the Editor
4. Editor's Picks
5. A Word from Writing.Com
6. Ask & Answer
7. Removal instructions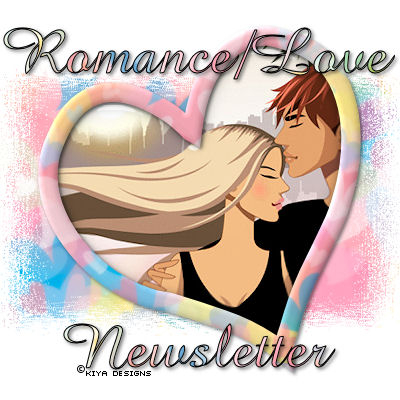 "I love Halloween and I love that feeling: the cold air, the spooky dangers lurking around the corner." – Evan Peters.

"Some people are born for Halloween, and some are just counting the days until Christmas." – Stephen Graham Jones

Welcome to October! Believe it or not, October is a busy month. The leaves are turning pretty colors, Octoberfest is in full swing, and a Hunter's moon is coming up 20 October. October is best known for Halloween.

Halloween grew out of the ancient pagan festival Samhain. People would have bonfires and dress up to scare away the spirits. Samhain occurred at the end of the Harvest (which usually starts in September) and was the beginning of the darker half of the year. The name Halloween grew out of All Hallow's Eve which means "All Saint's Evening" as 1 NOV is All Saint's Day. Some fun things to do for Halloween are have a bonfire, trick-or-treat, or enjoy some haunted attractions. Halloween and its traditions have definitely inspired the subgenre known as paranormal romance.


| | |
| --- | --- |
| ASIN: 197380364X | |

Paranormal romance grew out of Gothic literature. Horace Walpole and Ann Radcliffe are the earliest known writers of the Gothic. They wrote in the late 1700's to the early 1800's. Elements of Gothic literature include a spooky setting, mystery omens, human beings, high emotions, death, and an event that happen(s) which is taken for a supernatural event, but really is grounded in reality.

Paranormal romance as we know it today usually has a spooky, supernatural setting. It's usually more in depth and descriptive than a Gothic setting and can incorporate a fantasy or dystopian background. There's a higher level of escapism in the setting.

The characters are usually more intense and have a supernatural power. For example, they are vampires, werewolves, witches, and ghosts, and more. A paranormal romance follows a traditional romance plot in that the main characters meet, there is an attraction, conflict, and a happy ending.

Vampires are the most interesting. There's a lot of juicy internal and external conflict built into vampires. They are the undead and require blood of a living person to survive. Vampire paranormal heroes/heroines are tormented, thus increasing the high emotions and conflict of the story. Dracula by Bram Stoker is probably one of the first vampire romance written.

Be it vampires, werewolves, a witch, etc, the hero usually takes on the trope of being an anti-hero and readers are suckers for anti-heroes to have a happy ending.

Paranormal romance is a very popular subgenre. Probably due to the fact that it allows the reader to totally escape from the every day, to a world that is different and intriguing. If you have time and haven't tried a paranormal romance, give it a go. It's a great read for this time of year!

Have you read a paranormal romance? Who is your favorite hero? A vampire, werewolf, witch, ghost or another type of paranormal character?




Invalid Item
This item number is not valid.
#

1941160

by Not Available.
Rosa (E)
This is my version of the Beauty and the Beast story
#

1095495

by Lady_C
Bad Touch (13+)
Love is patient, love is kind... Paranormal Romance Short Story Contest entry.
#

2233385

by Jeff
The Tale of Nerya and Rhodwen (E)
A romantic tale from long ago. Second in Paranormal Romance Short Story Contest, 31/1.
#

2210534

by Beholden
Invalid Item
This item number is not valid.
#

2207921

by Not Available.
The Paranormal Romance Contest Folder (13+)
The Paranormal Romance Contest Folder
#

2092810

by Jim Hall
The Lighthouse Keeper (13+)
Audrina finds herself attracted to the unusual lighthouse keeper.
#

1817642

by StephBee



Have an opinion on what you've read here today? Then send the Editor feedback! Find an item that you think would be perfect for showcasing here? Submit it for consideration in the newsletter!
https://Writing.Com/main/newsletters/action/nli_form



Don't forget to support our sponsor!




| | |
| --- | --- |
| ASIN: B07K6Z2ZBF | |

I MOVED A MOUNTAIN (E)
It is written, mountain move here or move there and if you believe it will be done, I did!
#

2256869

by dogpack:saving 4 premium: DWG


I have not read any romance at least on purpose. It has not been on my radar but now that I read this newsletter, maybe I will investigate further. I tend to go for action/adventure, mystery, or non-fiction. Romance is a foreign land so with caution I may tiptoe into this genre. It has been said if you want to write in a certain genre, you should read that genre. Writing romance well, I might try doing this, so I will see what I can find in romance reading.



I hope you find some great stories!



Monty

It is the cover when I pick a romance novel and at times the title.



For me, it's the cover that attracts me. Then I'll read the blurb. Then I'm hooked!



Lilli ☕️ 🧿

Great newsletter! I wish we could make our surveys multiple-choice sometimes, lol. I selected 'the blurb' from the options listed. But, if it's an author I've read and love, that's also a pull for me.



Multiple choice would be nice. Sometimes I will buy because of the author. My favorites are Jillian Hunter and Shana Galen.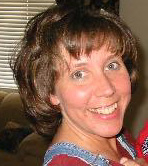 StephBee
is a 911 Dispatcher for LAPD. Her paranormal romance, "Night of Magic" is available on Amazon as an ebook for 99 cents. Can Finn save Aithne from the fires of the Samhain?






| | |
| --- | --- |
| ASIN: 0995498113 | |



To stop receiving this newsletter, click here for your newsletter subscription list. Simply uncheck the box next to any newsletter(s) you wish to cancel and then click to "Submit Changes". You can edit your subscriptions at any time.