This week: Roll for Initiative!

Edited by: spidey
More Newsletters By This Editor



1. About this Newsletter
2. A Word from our Sponsor
3. Letter from the Editor
4. Editor's Picks
5. A Word from Writing.Com
6. Ask & Answer
7. Removal instructions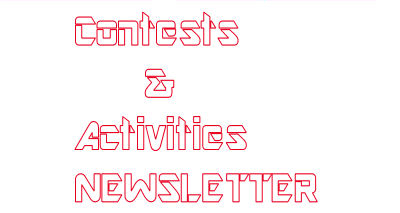 Welcome to the

Contests & Activities

Newsletter

. I'm

spidey
, and I'm your Editor this week!

| | |
| --- | --- |
| ASIN: B01CJ2TNQI | |




Roll for Initiative

Last week, I saw a video on a certain "clock app" that gave me a great idea for motivation! The person making the video has lots of "stuff" they want to get rid of, so they came up with a game of rolling a D20 (20-sided die) and whatever number comes up, that's the number of things they either throw out or give away.

To be perfectly honest, I'm a bit disorganized. So I used this idea to help myself get motivated to do a little organizing work every day! I roll a D20 and put that number of things away! So far, it's worked really well, and I can see my counters and closets getting more organized already! I think it can be a wonderful tool to get you motivated! Here are some ideas you can use this technique for:


Submissions. Whether it's WDC activities/contests or "real-life" writing submissions, roll a die and submit that number today or this week or whatever timeframe is realistic for you!


Reviews. This could be a great one for daily review goals!


Decluttering inboxes. Delete/reply/organize email inboxes!


Host. Use the number as a guideline to host/co-host or judge/co-judge that number of activities for the year!


Write. The number could be the number of poems or stories you'd like to write, or use a D100 and that's how many sentences, words, lines, etc. you have to write! Or the number of minutes you devote to writing that day!

The great thing about these types of tools is that they can be adjusted for your reality. Use different dice if a different number would work for you, like a 4-sided die, or 8-sided, etc. Yesterday I rolled a 2, but I was feeling more energy and motivation, so I chose two areas I wanted to de-clutter, instead of two things! And you can start and stop at any time that works for you. Even if your goal is a yearly one, there's nothing stopping you from starting on January12th!

Plus, you get to roll dice! That's always fun! (and if you don't own dice, there are plenty of virtual die-rolling programs, websites, and apps to try!) I think this can be a great way to keep up with your New Year's resolutions!



As always, keep on writing!
And be kind, but honest!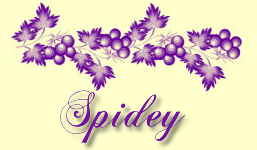 Official
Writing.Com
Contests & Activities
:
Contests/Activities
:
Some How/To Items that might help you:
Some contest resources:
"
Create/Edit a Message Forum
"
Know of some gems that deserve exposure? Submit them in the feedback form or submission form at the end of this Newsletter, and I'll put them in my next one!



Have an opinion on what you've read here today? Then send the Editor feedback! Find an item that you think would be perfect for showcasing here? Submit it for consideration in the newsletter!
https://Writing.Com/main/newsletters/action/nli_form



Don't forget to support our sponsor!




| | |
| --- | --- |
| ASIN: 0996254145 | |




My last newsletter, ("Contests & Activities Newsletter (December 15, 2021)"
), discussed reminders. Here is some feedback from last week's Newsletter readers:

I'm a firm believer in old fashioned stickie notes!

~ StephB



Yes! I love those!



Submit your feedback below!



Do you have any fun ways to keep yourself motivated? How do you hold yourself accountable toward your goals?


| | |
| --- | --- |
| ASIN: B01CJ2TNQI | |



To stop receiving this newsletter, click here for your newsletter subscription list. Simply uncheck the box next to any newsletter(s) you wish to cancel and then click to "Submit Changes". You can edit your subscriptions at any time.