Printed from https://www.writing.com/main/newsletters/action/archives/id/11474-Beat-the-Heat-with-Beat-Poetry.html
Poetry: July 27, 2022 Issue [#11474]




This week: Beat the Heat with Beat Poetry

Edited by: RedWritingHood♡WDC
More Newsletters By This Editor



1. About this Newsletter
2. A Word from our Sponsor
3. Letter from the Editor
4. Editor's Picks
5. A Word from Writing.Com
6. Ask & Answer
7. Removal instructions



"Poetry is a deal of joy and pain and wonder, with a dash of the dictionary."
Khalil Gibran
"I would define, in brief, the poetry of words as the rhythmical creation of Beauty."
Edgar Allan Poe

| | |
| --- | --- |
| ASIN: B01MQP5740 | Kindle |




Beat the Heat with Beat Poetry




"What sphinx of cement and aluminum bashed open their skulls and ate up their brains and imagination?
Moloch! Solitude! Filth! Ugliness! Ashcans and unobtainable dollars! Children screaming under the stairways! Boys sobbing in armies! Old men weeping in the parks!
Moloch! Moloch! Nightmare of Moloch! Moloch the loveless! Mental Moloch! Moloch the heavy judger of men!
Moloch the incomprehensible prison! Moloch the crossbone soulless jailhouse and Congress of sorrows! Moloch whose buildings are judgment! Moloch the vast stone of war! Moloch the stunned governments!"

Excerpt of "Howl" by Allen Ginsberg
https://www.poetryfoundation.org/poems/49303/howl


Okay, so beat poetry won't help you cool off (unless you add popsicles), but it is a bunch of wonderful reads. It also is fun to write—and tests your skills!


Since beat poetry doesn't tend to have a form, I'll just share some information about it and how you can create some poetry inspired by it.



Beat Poetry


As mentioned above, beat poetry is usually free form. It was a movement that began about 80 years ago.


MUST HAVES


--Passion about something that you want to express in poetry

--Lay all out there, the good, the bad, and the ugly (but not unedited). Honest passion is the key here.



COULD HAVES or WHAT IS THE POET'S CHOICE IN ALL THIS?


--Alignment

--Word count

--Topic/theme

--Line count

--Number of stanzas

--Meter (usually not traditional)

--Rhyme (usually not traditional)



SOURCE NOTES:


https://www.britannica.com/art/Beat-movement

https://www.beatdom.com/5-tips-from-the-beats-on-how-to-write-better/

https://americanwritersmuseum.org/move-to-the-beat-crash-course-on-beat-poetry/



In many ways, what was going on in the world that beat poetry grew from, feels like it's happening again. So, I propose we start our own version—a Beat Poetry 2.0 movement Let's all get together and Howl!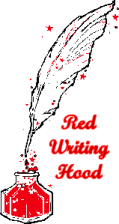 Theme: Free form and Beat Poetry














Have an opinion on what you've read here today? Then send the Editor feedback! Find an item that you think would be perfect for showcasing here? Submit it for consideration in the newsletter!
https://Writing.Com/main/newsletters/action/nli_form



Don't forget to support our sponsor!




| | |
| --- | --- |
| ASIN: 1542722411 | Book |



Have a question, answer, problem, solution, tip, trick, cheer, jeer, or extra million lying around?

If so, send it through the feedback section at the bottom of this newsletter OR click the little envelope next to my name RedWritingHood♡WDC
and send it through email.


Comments on last month's newsletter:


From: Monty

Comment: A hot summer day, no I don't have that posted here but I sure have a lot of others.


From: JCosmos


my lover
like a summer's flower
overwhelming me with sweet aromas.

my lover
came to me in the fall
filling the skies with her color.

my lover
turning november red
our passionate love taking over.

my lover
makes the winter season
disappear with her lovely embrace.


Thank you both so much for sharing!




| | |
| --- | --- |
| ASIN: 0910355479 | |



To stop receiving this newsletter, click here for your newsletter subscription list. Simply uncheck the box next to any newsletter(s) you wish to cancel and then click to "Submit Changes". You can edit your subscriptions at any time.



Printed from https://www.writing.com/main/newsletters/action/archives/id/11474-Beat-the-Heat-with-Beat-Poetry.html