Printed from https://www.writing.com/main/newsletters/action/archives/id/5110-How-to-Write-a-Romantic-love-Scene.html
Romance/Love: June 20, 2012 Issue [#5110]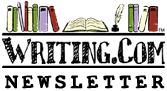 Romance/Love





This week: How to Write a Romantic love Scene

Edited by: Lonewolf
More Newsletters By This Editor



1. About this Newsletter
2. A Word from our Sponsor
3. Letter from the Editor
4. Editor's Picks
5. A Word from Writing.Com
6. Ask & Answer
7. Removal instructions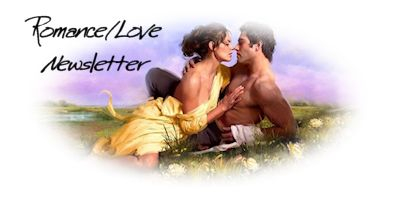 I have known a few people who have been having some problems with writing certain scenes in their respective stories, so I thought I would shed some light on ways to help. Writing romantic love scenes are always tricky. How graphic should they be? How much should you tell? Sometimes too many details ruin the effect. I'm Lonewolf
and it is an honor to be the editor for this week's Romance/Love Newsletter.

| | |
| --- | --- |
| ASIN: 0997970618 | Book |

A good romantic love scene requires deep internal bonds between the words and the reader. The external aspects which focus on the physicality and descriptive nature of the love scenes need to be balanced with emotions and sensuality; keeping the sexual tension at a peak. If you have your story setup as a romance-then give your readers an abundance of it, and if you don't, you will leave your readers dissatisfied.

If you try to write what you consider a traditional romantic scene, it will probably seem forced, and boring. Those scenes are a dime a dozen. Use real emotions and shyness of how you feel to write the love scene between the characters, and laugh at yourself while you do it. That might translate into a great interaction in your scene between the characters, and something people can relate to that will make it real, unique and a much more enjoyable read.

For many writers, the thought of writing romance fills them with dread; showing their incapability to convey the message in the style they perceive romance to contain. Dig a little deeper and its obvious that romance covers an enormous spectrum of genres; certainly enough to suit every writer. If you were to go with real feelings, it will make you smile at it and its corniness, that will make the readers feel it along with you. In the long run it will ease your discomfort, and that will reflect in the interactions between your characters.

A few tips that can guide you on your way:

1. Good romance is heavily descriptive, and able to carry the reader into the authors world, allowing them to empathize and visualize the characters every breath and thought.

2. Writers who breathe life into their scenes take advantage of the skills they have, emphasizing the ones which are key to writing love sequences.


3. It up to you as the writer to choose the level of intensity and description of these scenes.

4. Be comfortable with the choices your character makes with regards to the level of intimacy they explore. Emotions can be as hot as physical lovemaking. Even when it comes to sex scenes its not necessary to describe the act-but the thoughts, feelings, and sensations a character is experiencing.

5. Immerse yourself into sensuality-both for the scene your character is entering, and for yourself. Focus on as many senses you can employ whilst writing the scene.

6. Write only what you are comfortable reading.

Writing a romantic love scene is all in the details. Ultimately romance stories are about the journey of a relationship. Its about making the characters come to life so much so that the reader is immersed in their emotions. The take away from this article is for writers to explore romance within their own comfort zones and genre.

Invalid Item
This item number is not valid.
#

844141

by Not Available.
Invalid Item
This item number is not valid.
#

1083409

by Not Available.
Walking away: Her Story (13+)
Pain in staggering amounts ... all for the love of my man.
#

1552374

by Marleigh Rose
sweet dreams (E)
a story i wrote for my novels and short stories class.
#

1681231

by julia rose
What Makes You, You! (E)
Every girl wants a boy like this, but they don't always find them. One of my Alex Stories.
#

1736849

by tMk
Unfailing Love (E)
She gave everything she had to guarantee them life.
#

920013

by Willow Silverwing
Where Are the Songs? (13+)
A Country Singer longs for a past love.
#

1368459

by Jaye P. Marshall
Invalid Item
This item number is not valid.
#

1849387

by Not Available.



Have an opinion on what you've read here today? Then send the Editor feedback! Find an item that you think would be perfect for showcasing here? Submit it for consideration in the newsletter!
https://Writing.Com/main/newsletters/action/nli_form



Don't forget to support our sponsor!




| | |
| --- | --- |
| ASIN: B07RKLNKH7 | Kindle |


| | |
| --- | --- |
| ASIN: 197380364X | |



To stop receiving this newsletter, click here for your newsletter subscription list. Simply uncheck the box next to any newsletter(s) you wish to cancel and then click to "Submit Changes". You can edit your subscriptions at any time.



Printed from https://www.writing.com/main/newsletters/action/archives/id/5110-How-to-Write-a-Romantic-love-Scene.html