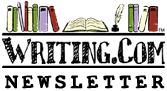 Romance/Love





This week: How to Write a Romantic Poem

Edited by: Lonewolf
More Newsletters By This Editor



1. About this Newsletter
2. A Word from our Sponsor
3. Letter from the Editor
4. Editor's Picks
5. A Word from Writing.Com
6. Ask & Answer
7. Removal instructions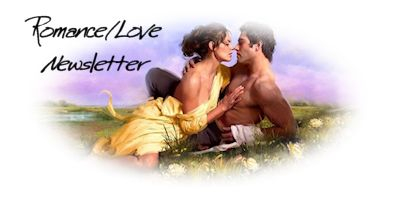 When love is in the air you know it, and a great way to express your love to someone else is by writing a romantic poem for them. Poetry can capture ones heart, lift ones spirit and touch ones soul. The process of writing a romantic poem can be a thoughtful way to tell your loved one how much they mean to you.

| | |
| --- | --- |
| ASIN: B000FC0SIM | |

Being a romantic at heart, and in love with an amazing woman I often write romantic poems for my baby. Infact for Valentine's day I put together a book of poetry for her as a gift. She has inspired many of the things that I have written. As I thought about what I could write for this weeks Newsletter I thought about some of my friends that often asks me how I am able to do things like that. I thought that I would give a few simple steps to follow when one wants to write their very own romantic poem.

Step 1. Read a few romantic poems yourself, this will help in a few ways. You will get an idea of how romantic poems are written, what is said and how its said. It will put you in a romantic mood, which is the right frame of mind to write.

Step 2. Choose a poem style that is simple and easy to manage, I tend to prefer a style that rhymes because it tends to help the romantic poem flow a little better.

Step 3. Grab a piece of paper, pencil, pen, or keyboard. Start writing down any romantic thoughts and words that come to mind when you think of your loved one, remember that this is a romantic poem, so you want it to be personal, sentimental and full of love. Think of features, characteristics and qualities of your loved one.

Step 4.For each of those words write down at least one specific example that relates that word to your relationship. For example, if one of your words were "companionship" you could write: "Last year I was really depressed after losing my art work in that storm, but thankfully I have you as a companion. You helped me through that difficult time." Try to hone in on those special moments that you two have shared together. By doing this you will have an easier time creating you romantic poem in a constructed sequence.

Step 5. Write your poem. Play around with words and make it flow. But remember: Put your feelings into it. Don't throw in words and verses just because they fit into your form. Don't be restricted to poem cliches. Write a poem about your better half that comes from you. Poems don't have to be fancy. They just have to be thoughtful and sweet.

I hope that this helps in some way for those who have trouble writing what they are feeling to those they love. I'm Lonewolf
and it has been an honor to be your Editor for this weeks Newsletter.

Invalid Item
This item number is not valid.
#

1425182

by Not Available.
Touched By Love (E)
Dedicated to the love of my life, my light on every stormy day.
#

891217

by Ann Ticipation
The Love of A Lifetime Found In A Moment (ASR)
From young love, to aged love 'twas all found in a moment, and held for a lifetime...
#

666091

by Cynicalthought
Mi Corazón (E)
Just a little expression of love
#

1487737

by Lonewolf
The Five Senses of Love (13+)
The expression of love through all five senses, sight, touch, hearing, taste, and smell
#

374970

by Bernie
Have I told you? (E)
This is a poem I wrote to my husband about how lucky I am to have met him.
#

653501

by Krys
Gentle Hands (E)
Finding the strength to love again doesn't always mean your own strength.
#

1542195

by 🌓 HuntersMoon



Have an opinion on what you've read here today? Then send the Editor feedback! Find an item that you think would be perfect for showcasing here? Submit it for consideration in the newsletter!
https://Writing.Com/main/newsletters/action/nli_form



Don't forget to support our sponsor!




| | |
| --- | --- |
| ASIN: B083RZJVJ8 | |


| | |
| --- | --- |
| ASIN: B083RZ2C5F | Kindle |



To stop receiving this newsletter, click here for your newsletter subscription list. Simply uncheck the box next to any newsletter(s) you wish to cancel and then click to "Submit Changes". You can edit your subscriptions at any time.