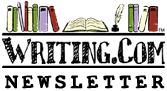 Romance/Love





This week: Arranged Marriages and Romance

Edited by: StephB aka Rona Virus
More Newsletters By This Editor



1. About this Newsletter
2. A Word from our Sponsor
3. Letter from the Editor
4. Editor's Picks
5. A Word from Writing.Com
6. Ask & Answer
7. Removal instructions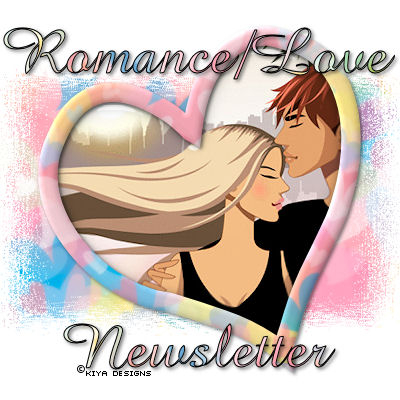 Henry VIII and Katherine of Aragon
Louis XVI and Marie Antoinette
George IV and Caroline of Brunswick

These are just some famous arranged marriages. Did love blossom for these couples or did they seek true love outside of their marriages?


| | |
| --- | --- |
| ASIN: B083RZ2C5F | Kindle |



What's an arranged marriage? A marriage between a man and a woman that was brought about by a third party, usually the man and woman's parents. Believe it or not, marriages based on love is fairly 'new' in our society.

Arranged marriages date back to Biblical times and were made for political, military, and social reasons. Even today, you can find places like India and China who participate in arranged marriages.

What are some of the advantages of an arranged marriage? Well, they can remove the anxiety of finding Mr. or Ms. Right. Also, usually the arrangers (the parents) provide the couple with support – financial, housing, and resources. So what about love? Does that fit?

Henry VIII and George IV had a slew of mistresses. Generally, the husband wasn't in love with his wife – the best the wife could hope for was affection. Victoria Holt, writing as Jean Plaidy, famously wrote about the marriages and mistresses of England's monarchs.

In today's modern romances, you generally don't find arranged marriages depicted. You have a marriage of convenience where two people who don't know each other well are married then fall in love. Modern romances stories tend to stress that love is the main ingredient.


If you'd like me to feature a famous arranged marriage in a future newsletter, write in and let me know which one.

Question: What arranged marriages do you know of? Do they work? Or not?





Invalid Item
This item number is not valid.
#

801422

by Not Available.
Married to Life (13+)
Contest inspired. Uncomfortable with an arranged marriage and a way out presents itself.
#

1933126

by Jimminycritic
Your Bath Is Drawn (13+)
Girl is royal, engaged to someone else. The servant loves her which means certain death.
#

1835366

by radioletters
Cornered (E)
story about an arranged marriage.
#

1053953

by ladyidia
Without Warning (13+)
Written for a class, got an A- on it. Please rate it and email me with suggestions!
#

649647

by rainy_days
Dearest Anne (18+)
A letter from Henry VIII to Anne Boleyn.
#

1407580

by StephB aka Rona Virus



Have an opinion on what you've read here today? Then send the Editor feedback! Find an item that you think would be perfect for showcasing here? Submit it for consideration in the newsletter!
https://Writing.Com/main/newsletters/action/nli_form



Don't forget to support our sponsor!




| | |
| --- | --- |
| ASIN: B01MQP5740 | Kindle |

Feedback from my Romance/NL dated: 28 MAY 2014
Inkwell

You ask in this letter what kind of romance we like. Well for me I guess I like almost any kind so long as it's not too cliche. Often I find that paranormal love stories fall into this category.

If I had to pick a favorite I guess I would go with whatever genre that the Dragonvarld Trilogy ~ Margaret Weis, falls into. I like the political intrigue, the gritty violence and some of the more steamy parts.



Thanks for sharing. The Dragonvarld Trilogy is a new one for me.



Osirantinous

First of all, thank you for including something of mine in your newsletter. Most unexpected! And thanks for the newsletter in general. To answer your question, I never really thought of the sub-genres before. I read romance and it can be set anywhere, anytime. As long as there's romance I'm pretty good to go. I do love historic/regency, though, because a lot of them have the poor/educated/pretty-but-noone-else-thinks-so heroines getting the really hot/powerful/sometimes-rakish guy. Sigh, my own fantasy. Anyway, you've given me food for thought - what do I like to read, and what do I like to write.



Who doesn't enjoy a good Cinderella story?



Quick-Quill

The biggest aspect of this sub-genre is that the romance takes place in a fantasy-like world. I take issue with this. Although the characters are fantasy the setting can be anything including contemporary. The cross of paranormal can be intertwined into any setting.



Perhaps my wording is off. You can set a paranormal in any setting, historical or contemporary. The creatures are fantasy-like.



QueenOwl ~ A New Day Dawns

tend to prefer reading, writing and reviewing Romantic Comedy. I like the reality and the lightheartedness fused into a serious romance. I suppose one can call me a realist. I lump historical, contemporary, vintage, biographies and memoirs into this category.

On the other side of the coin, I must admit, I'm impressed with the talent creative fiction writers have. They can let their imagination run wild and build their fantastic stories from it. I cannot create a story. I can only tell and write a story from what I know. So, I stay with familiar scenes and characters.



Thank you for sharing. I'm picky about romantic comedy. Two of my favorite romantic comedy movies are "While you were sleeping," and "My Big Fat Greek Wedding."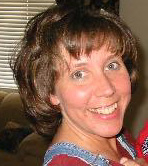 StephB aka Rona Virus
is a 911 Dispatcher for LAPD. Her latest sweet contemporary romance short story, "Arrow through the Heart," can be found in the Victory Tales Press 2014 Summer Collection now available as an ebook.


| | |
| --- | --- |
| ASIN: B00KN0JEYA | |



To stop receiving this newsletter, click here for your newsletter subscription list. Simply uncheck the box next to any newsletter(s) you wish to cancel and then click to "Submit Changes". You can edit your subscriptions at any time.