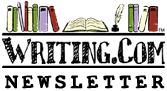 Spiritual





This week: The Gift of a Year

Edited by: Shannon
More Newsletters By This Editor



1. About this Newsletter
2. A Word from our Sponsor
3. Letter from the Editor
4. Editor's Picks
5. A Word from Writing.Com
6. Ask & Answer
7. Removal instructions







Welcome to the

Spiritual Newsletter

.

My name is

Shannon
and I'm your editor this week.

| | |
| --- | --- |
| ASIN: B083RZ37SZ | |

"We understand that the show must go on, that responsibilities must be met. We just want to find a way to also do something for ourselves that we care about, that has impact, that makes a difference, that feeds our souls. To give a gift to ourselves by rescuing from oblivion some long-ignored parts of ourselves." ~ Dr. Mira Kirshenbaum in The Gift of a Year: How to Achieve the Most Meaningful, Satisfying, and Pleasurable Year of Your Life
Several years ago I had what I thought at the time was some sort of breakdown, but what I later realized was a breakthrough--a spiritual awakening. It was as if my eyes were open for the first time in my life, and it completely changed the way I viewed myself and the world around me.

I got married at 17, had my first child at 18, became a registered nurse at the age of 33 and a grandmother at 38. I went straight from Mom and Dad to taking care of a husband, children, and patients, but I forgot to take care of myself. I forgot who I was and what nourished my soul. I lost myself, and it took that very painful experience to wake me up to the fact that I'd put myself on the back burner for the majority of my adult life. I felt empty, drained, a hull of a human being with nothing left to give.

From the depths of my despair I reached for the things that had brought me so much pleasure when I was younger--the same things I'd been depriving myself of because I was "too busy" to indulge: books. I devoured them. Eat, Pray, Love. The Gifts of Imperfection. Daring Greatly. The Power of Now. How to Be an Adult in Relationships. The Dance of Intimacy. The Secret. Listening Is an Act of Love. Life Visioning. The Road Less Traveled. The Alchemist. Discover the Gift. Peace from Broken Pieces. Falling Upward. I couldn't get enough, and with each one I felt a little better. I started taking long, hot, candle-lit bubble baths again, and riding my bike along the river. I gained a new appreciation for nature and rediscovered photography. It wasn't even a conscious decision, to do things that nourished my soul. All I knew was it felt good, and because it felt good I kept doing it. Then one day I realized I was content. My family was happier because I was happier. I'd given myself the gift of a year.
"The gift of a year can, in a way, save your life. You need to think of your special year as an absolute necessity. Because it is" (Kirshenbaum 9).
I stumbled across Dr. Kirshembaum's book by accident. I was reading another book (I'm sorry, but I can't remember which one) and saw The Gift of a Year came highly recommended by the author. It sounded interesting, so I bought a copy. After reading just a few pages I thought, This is what I did! It was fantastic to see it written down in book form, like an actual plan, and I bought another copy for my oldest daughter for Christmas.

Here's the concept in a nutshell: find something you care about and make time for it. It's that simple. Think of something you love or have always wanted to do--something that fulfills you and makes you happy, and dedicate the next year to doing it. It can be something as simple as what I did, or something a little more elaborate, like learning another language. Whether it takes 30 minutes a day, like a bubble bath, or hours a day, like a language learning class, the only rule is to make sure it's something that nourishes your soul and makes you happy. That's it.



"As one woman put it, 'Nothing could be simpler. For one year you do something that makes you feel great about yourself and your life'" (Kirshenbaum xiv).



Unlike New Year's resolutions, which basically set us up for failure and generally consist of things we don't want to do (exercise, quitting a bad habit, etc.), the gift of a year is made up of things that make us look forward to each and every day because they're things we love and want to do--things that bring us joy.



My gift of a year has morphed into the gift of a lifetime because I make myself and my wellbeing a priority. Make 2015 the year of you. Make yourself and your wellbeing a priority. Your soul and your loved ones will thank you for it.





"Giving yourself the gift of a year has a magical impact on your life because it restores the natural, necessary balance between giving to yourself and giving to others" (Kirshenbaum 10).





Happy Holidays, and Happy YOU year!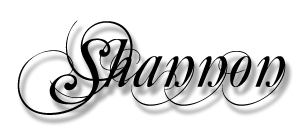 I hope you enjoy this week's featured selections. Please do the authors the courtesy of reviewing the ones you read. Thank you, and have a great week!
The Gift of Independence (ASR)
Writer's Cramp Entry - 9/3/10 - A mysterious, valuable birthday gift.
#

1705049

by Jeff
Christmas at Maison du Renard Rouge (13+)
My holiday gift to you is from Walker's "Home of the Red Fox".
#

1041101

by J. A. Buxton
Shannon's Gift (E)
This is a story that is loosely based on a real story. I hope you enjoy it.
#

1354534

by dannoden
Invalid Item
This item number is not valid.
#

554976

by Not Available.
Invalid Item
This item number is not valid.
#

789721

by Not Available.
And let's not forget the 8th annual Quill Awards! You have until mid-January 2015 to nominate your favorites. The deadline is just around the corner, so if there's a piece of writing that really touched you, please take a few minutes to nominate it for an award.
The Quills (ASR)
The Quills home page. General information, links and donations.
#

1376303

by Lilli ☕️ 🧿



Have an opinion on what you've read here today? Then send the Editor feedback! Find an item that you think would be perfect for showcasing here? Submit it for consideration in the newsletter!
https://Writing.Com/main/newsletters/action/nli_form



Don't forget to support our sponsor!




| | |
| --- | --- |
| ASIN: 0996254145 | |

The following is in response to

"I See You"
:

katesthename

writes, "While reading your article and watching this video, I was convicted in heart. I never realized that there is another side to asking. I always was judgmental with those who ask, thinking they were freeloaders and/or lazy, and some are unfortunately. I never even gave it a thought to think asking was connectivity. So thank you for showing me the other side of asking."

Aw, thank YOU! Happy Holidays to you and yours.
creatress
writes, "Thank you for this newsletter. As an author and illustrator, I can definitely relate to having a craving for knowing how your work has touched other people. I plan on getting a copy of Amanda's book and hope that she has continued success. Happy Thanksgiving wishes to you!"
Thank you, and Merry Christmas wishes to YOU!
Quick-Quill
writes, "Chutzpah is a Jewish term I've heard. It was explained to me boys are taught the meaning of this word by walking up to people and asking to taste their food, or asking them to share their fries. It may be rude to some, but to others it is a lesson in asking for what you need or want. As you stated, it's hard to ask for a helping hand, yet so easy for us to offer one. We all need a little Chutzpah in our life. I don't recommend asking for a taste of a stranger's food, but is it so hard to say, 'Did you enjoy that? Would you order it again?' You'll get an honest answer. The other day I was raiding the cracker section for my favorite Honey Mustard Wheat thins. There were a few left at the back of the top shelf. A staffer was aisles away and a tall young man walked by me to the check out. 'Excuse Me, could help me for a quick minute? I can't reach something.' He smiled, followed me three steps down the aisle and handed me 4 boxes from the top shelf. I thanked him and we both headed to the check out. I'm not afraid to ask anymore. (most of the time) Someone gets blessed for helping and I am blessed because they did."
LOVE this! Thank you for sharing it with us.
Mia - moving
writes, "Hi, Shannon, Thank you for highlighting my article "Invalid Item"
in your newsletter. I'd received a review on it before I had even opened your newsletter. What a lovely surprise."
You are most welcome; it was my pleasure.
shepherd46
writes, "Wonderful article, 'I See You.' Her book sounds interesting. May check it out."
Thank you! I'm glad you liked it. Let me know what you think of Amanda's book




The following is in response to

"Angelic Introductions"
:

Elfin Dragon-finally published
writes, "A month behind yet can't resist. Gabriel a she? Metatron keeper of the book of life? I'd certainly like to know where you're 'digging' for your information. The Bible speaks of angels as neither he nor she, they simply are. And it's true you don't want to mess with them for they are powerful beings. But 'angel magic'? I've learned that magic is magic, and no good ever comes of it. And I believe Metatron is the angel who was to have been 'God's speaker', or the one who is the intermediary between God and man. And Michael and Gabriel are the two lead archangels, if my memory serves. So since our information differs so, I would like to know where you were 'digging'."
Whew! Well, if this had been sent to me as a private email I would have answered it privately, but since it was sent to the public forum I will answer it publicly and as respectfully as I can.
I read a lot about angels while writing the newsletter, both Christian and otherwise. I didn't cite everything I read because it would have taken at least one typed page to list them all. The one source I directly quoted is listed, however.
It sounds like you get your information from the Bible, but Christians aren't the only ones who believe in angels. As I stated in the newsletter, even some Wiccans believe in them, and different religions have different ideas about who and what angels are. Because this is The Spiritual Newsletter and not The Christian Newsletter, I try to expose myself and readers to various points of view. I believe attempting to understand and respect those who differ from ourselves minimizes fear and discrimination. There are diverse opinions about God, angels, heaven, hell, the trinity, etc., and I will not only talk about the orthodox Christian point of view.
People choose to believe and practice what they choose to believe and practice based on faith, not cold hard facts. And we're talking about angels here. There's probably more proof that Bigfoot exists than angels (at least Bigfoot's got photographic "evidence" in his favor).
Many of us (myself included) just happen to believe they do exist, but I've never really given any thought as to whether or not they're male or female, nor do I particularly care, but I guess if someone were to ask me I would say I imagine them being asexual. I've also not given much thought as to whether or not angels can be called upon for assistance, but some people believe they can be, so I included it in the newsletter.
Thank you for taking the time to read and comment.
The following items were submitted by their authors:
Feast of Thanksgiving (E)
A poem for Thanksgiving
#

1900867

by BIG BAD WOLF Feels Lucky
Invalid Item
This item number is not valid.
#

2021111

by Not Available.

| | |
| --- | --- |
| ASIN: B07YXBT9JT | |



To stop receiving this newsletter, click here for your newsletter subscription list. Simply uncheck the box next to any newsletter(s) you wish to cancel and then click to "Submit Changes". You can edit your subscriptions at any time.