Printed from https://www.writing.com/main/newsletters/action/archives/id/6855-Believable-Romantic-Heroines.html
Romance/Love: March 04, 2015 Issue [#6855]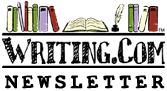 Romance/Love





This week: Believable Romantic Heroines

Edited by: StephB
More Newsletters By This Editor



1. About this Newsletter
2. A Word from our Sponsor
3. Letter from the Editor
4. Editor's Picks
5. A Word from Writing.Com
6. Ask & Answer
7. Removal instructions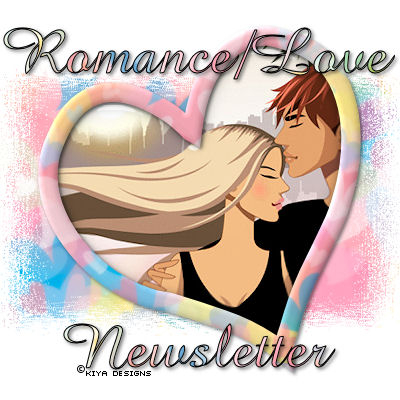 The romance genre appeals to me because I like HEA. (happy ever after) HEA leaves me feeling like there's hope for the future and a little hope can do big things. BUT before you set up the HEA, you need a hero and a heroine. Ultimately, a romance is a story about the heroine and her journey to HEA. So what do you expect from a romantic heroine?

| | |
| --- | --- |
| ASIN: B004PICKDS | |



I expect a lot from the heroine, especially if she's going to take me on a journey and find HEA. Here's what I'm looking for: she's clever, has common sense, is a good sport, determined, loyal, and kind.

I took an informal poll of readers here on WDC who said they expected the following from their romantic heroines: they're independent, classy, have integrity, strong moral fiber, and are kind. For good measure billikus said he expects them to wear low cut sweaters. We'll talk about appearance in a bit……….

Here's what professional editors expect: a realistic/believable heroine. What makes her believable? She isn't perfect. She has flaws that balance her "Good" traits, such as being stubborn, demanding, bossy, and overly critical.

What about her appearance?

We all know that women struggle with weight challenges. Heck, I actively participate in Weight Watchers. I've been trying to lose the pregnancy weight for 8 years. When it comes to the heroine's appearance, she has to be convincingly attractive. What's important is her self-respect and that while she's not perfect, she strives to take care of her body.

What do you expect from your romantic heroine? Write in and let me know!



Send me a story with a strong romantic heroine and I'll feature in my next Newsletter.




Invalid Item
This item number is not valid.
#

2032178

by Not Available.
HANDS OF TIME (E)
A song about a woman falling quickly and deeply in love in a very short span of time.
#

2032066

by Temagami (Guiding Light)
Invalid Item
This item number is not valid.
#

1177433

by Not Available.
Green Eyes (13+)
A modern day love story.
#

883029

by Mitch
Victorian, Romance and Jane Austen (ASR)
Stories and other items for Valentines Day, Victorian Romance and Jane Austen Writing.
#

1973909

by Princess Megan Rose
To Love And Be Loved: Romance Stories (13+)
The cornerstone of life is love. It is the undertow that sweeps us into happiness.
#

608003

by Shaara
Elizabeth Peters: Mystery and Romance (E)
Review of writer Elizabeth Peters and her historical mysteries in 19th century Egypt.
#

1866198

by booklover3
The Count's Lair (13+)
Anton has a secret that might tear his romance with Amelia apart.
#

1570164

by StephB



Have an opinion on what you've read here today? Then send the Editor feedback! Find an item that you think would be perfect for showcasing here? Submit it for consideration in the newsletter!
https://Writing.Com/main/newsletters/action/nli_form



Don't forget to support our sponsor!




| | |
| --- | --- |
| ASIN: 0996254145 | |



Your Full Time Romance/Love Newsletter Editors:

Lonewolf
Crys-not really here
StephB


Feedback from my Romance/Love Newsletter dated: 4 FEB 2015:

RedWritingHood♡WDC

I'm a big believer in the 5 Love Languages. It's a useful tool in all relationships. I know my husband's and all my kid's love languages. :)

Jacqueline

My love language is Quality time.

monty31802
I guess that is what it is all about. A fine N/L Steph.

Lunarmirror

My highest was physical touch and quality time so I am happy :)

dwarf2012
I tried the quiz and got Acts of Service, which is very true. I wonder if it matters how old you are and how long you have been in the relationship? At my age, Acts of Service mean more than sex!

Thanks to everyone who shared their love language. I hope you all had your "love" language incooperated into your Valentines Day.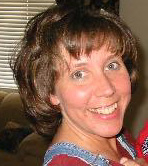 StephB
is a 911 dispatcher for LAPD. Her latest book is "Brady's Lost Blanket," released with 4RV Publishing. Brady is a little boy who has lost his blankie. Can he learn to live without it? Now available in print on Amazon.


| | |
| --- | --- |
| ASIN: B085272J6B | Kindle |



To stop receiving this newsletter, click here for your newsletter subscription list. Simply uncheck the box next to any newsletter(s) you wish to cancel and then click to "Submit Changes". You can edit your subscriptions at any time.



Printed from https://www.writing.com/main/newsletters/action/archives/id/6855-Believable-Romantic-Heroines.html