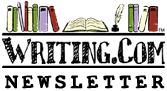 Romance/Love





This week: Destitute

Edited by: StephB aka Rona Virus
More Newsletters By This Editor



1. About this Newsletter
2. A Word from our Sponsor
3. Letter from the Editor
4. Editor's Picks
5. A Word from Writing.Com
6. Ask & Answer
7. Removal instructions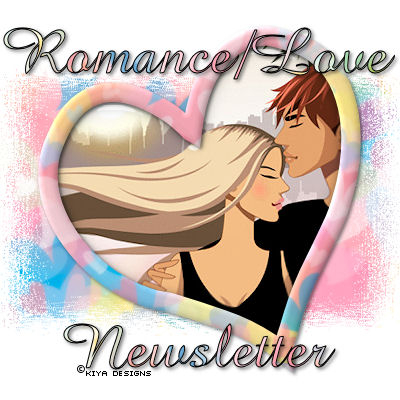 Cinderella was pretty destitute when she met Prince Charming. Heck, Vivian is a "lady of the evening," when she meets Edward in Pretty Woman. It stinks to be poor. That's why I think we all like a "rags to riches" romance. They inspire hope and hope makes the world go around.

**As I prepared to write this newsletter, the shocking death of Prince was announced. Prince is one of those rare music artists that paved new roads. Quite honestly, Prince wrote a big chuck of the soundtrack of my life. His was a 'rags to riches' story in a sense. So sit back and enjoy a look at Prince, his story, and the Purple Rain he shared with us.


| | |
| --- | --- |
| ASIN: 0997970618 | Book |



Readers naturally connect with an underdog, that's why "Cinderella" (rags-to-riches stories) resonate with them. It's rewarding to see our heroine or hero (think of Shrek) go from rock dirt poor to being happy, in love, and well off.

Here a several tips to keep in mind when writing a rags-to-riches story.

#1 Give your hero or heroine a hardship. With Cinderella, she's poor and has to suffer the insults of her step-sisters. Shrek is a worrisome ogre who lives in a swamp with no friends. Vivian, from Pretty Woman, is working tricks, looking to find some "undefinable" thing that will make her complete. It might be love, faith, or kindness. All of these hardships are things readers can identify with.

#2 Make your hero or heroine likable. Cinderella is likable because she's kind to animals, has a sweet disposition, and is attractive. Shrek may not be handsome, but he's likable. He's like an onion - with layers. Aren't we all?

#3 - There needs to be an obstacle/conflict. In Cinderella it's her insufferable family. The obstacle needs to be believable and fitting to the story.

#4 - Our hero or heroine needs a friend. With Cinderella, it's the animals who she tends to. Vivian has Kit. Shrek has Donkey.

#5 - Make it 'real' to the story. Shrek is a fantasy, but the believability-factor was real to the story.

I first heard Prince jamming to "1999" and "Little Red Corvette" on the radio. Then Purple Rain hit. "Let's Go Crazy," "When Doves Cry," and "Purple Rain" are songs that spoke to me as a teenager and my confusing teenage fueled feelings. It's not easy being a teenager. Growing up, things were crazy (my parents were divorced) relationships were complicated (When Doves Cry) and nothing was more rewarding than having a chance you took pay off. (Purple Rain) Purple Rain taught me hope was real and something to believe in. That's still with me today.

Prince was born Prince Rodgers Nelson. He is survived by his sister, Tyka Nelson. Prince's parents divorced, a complicated relationship. (Prince and Tyka have 4 half-brothers, 3 half-sisters) He ran away to a neighbor's and embraced music learning to play piano, drums, and guitar. When times are tough, music is an escape we can all identify with. Prince's music and his look stood out. After early hits, he shot to superstardom with "Purple Rain." His story is truly about rags-to-riches. And maybe that's a large part of his appeal. Another part of Prince's appeal, at least for me, is that he was never afraid to be himself.

Prince was married twice, and divorced twice. He was a father briefly to "Boy Gregory Nelson," but his young son passed away from Pfeiffer Syndrome.

Prince's life was honest, real, with ups and downs we can all relate to. RIP Prince.

Prince was the ultimate performer. How many people would play the Super Bowl Halftime show in the rain? Kudos to Prince for delivering a great performance.

<iframe width="560" height="315" src="https://www.youtube.com/embed/7NN3gsSf-Ys" frameborder="0" allowfullscreen></iframe>

Question for you: What's your favorite Prince song? Why?




Cinderella: Different Written Versions (E)
I am comparing three different versions of the beloved Princess story.
#

1031340

by Princess Megan Rose
Royal Pretender (13+)
Electoral Prince George Augustus meets the love of his life. (Historical Fiction)
#

1008159

by StephB aka Rona Virus
A True Heart, Inside And Out (ASR)
A long storoem of maidens, a prince, a prophecy of hearts and love.
#

641307

by Harry
Rapunzel Revisited (ASR)
Rapunzel and The Prince on their 30th wedding anniversary
#

1106424

by ridinghhood--p. boutilier
Cinderella's Dream (13+)
A Dream that Cinderella had the night before the ball that i made up.
#

1125145

by huh?
The Goddess and the Prince (E)
short love poem written for a contest
#

620193

by Lexi


Sent in for the 30 MAR NL:


Love Haiku's (18+)
Touch of Romance: Round 5 - Open prompt
#

1986305

by A*30s*Faith
Invalid Item
This item number is not valid.
#

2039701

by Not Available.
ANN Counselor, Lesbian & Happy

Is the poem of romance I send today because it speaks of a love UNDESIRED AND REJECTED simply because the one who feels/knows/falls in love is OLD, too much older than the YOUNGER one who is loved; younger people just do not believe we "old people" can know romantic love; we do and sometimes our hearts really do fall deeply in true romantic love with a younger person; when we are LGBT, we even fall in love with a 'straight' person but cannot even speak of the romance love. I am still in love with my very first love, a girl in school in 1953 who is still my dear friend but who never has been told she was my first love long before I even knew there was a word, lesbian, that explained how I could have deeply loved a same-gender friend in 1953 as much as I love her; I recently fell in love romantically with a 34 yr friend; deeper than just friendship, but rejection was certain if my heart's feelings were ever known just because I am 77 years of age; we old people do enjoy true love with a certain other person regardless of age or aging. ANN







Have an opinion on what you've read here today? Then send the Editor feedback! Find an item that you think would be perfect for showcasing here? Submit it for consideration in the newsletter!
https://Writing.Com/main/newsletters/action/nli_form



Don't forget to support our sponsor!




| | |
| --- | --- |
| ASIN: 197380364X | |

Feedback from my Romance/Love NL Dated: 30 MAR 2016:
Bikerider

I don't have a poem to send but I did want to comment on your newsletter. I had an aunt and uncle who had been married for just short of 56 years. My aunt had a stroke, but it was my uncle who died first about 8 months after his wife's stroke. My aunt was coherent enough that when she was told of her husband's death she understood. A month later, last September, she also died.

My wife and I have been married for over 47 years, but we've been together for over 50 years including the time period we dated. We met when my lovely wife was 15 and I was 16, and we've been together ever since. As I read the newsletter I thought it could someday apply to my wife and I. I have prayed to God many times that he save me the pain of surviving my wife, I can not even imagine a life without her.



Thank you so much for writing in and sharing. It can't be easy thinking of life without our significant others.



Quick-Quill

I'm a sucker for love stories where the couple have lasted many years. People aren't perfect. When a couple has learned to bend with the wind and to forgive one another in spite of their differences, I want to hear their story. Sometimes life is just boring. It just is. when writing a story, conflict and resolution make a reader turn pages to the end.

I've been married 42 years. My life is NOT boring.

remusmdh

Devotion. Yes, that is the type of love I probably romantically daydream most about. I have a completely non human, non corporeal character that ended up sharing sixty-six years with the little orphan it befriended. The horror that shared the woman's life and body, had to for the first time ever deal with loss in its exceedingly long existence after that girl, now an aging woman, was murdered on the one day in sixty-six years it was not there to protect her. This shaped its character for all stories after that point in ways I never expected, and it STILL has devotion to the soul of that "little girl".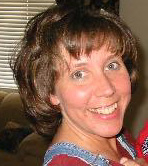 StephB aka Rona Virus
is a 911 dispatcher for LAPD. Her latest steampunk romance novel is "A Princess is Always Right." Can Sophia stop Jonas from finding Tesla, or will love get in the way? 4 Stars, YGrimes, Amazon Reader "A fun read!"








| | |
| --- | --- |
| ASIN: 0995498113 | |



To stop receiving this newsletter, click here for your newsletter subscription list. Simply uncheck the box next to any newsletter(s) you wish to cancel and then click to "Submit Changes". You can edit your subscriptions at any time.