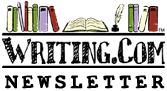 Romance/Love





This week: Determination

Edited by: StephB
More Newsletters By This Editor



1. About this Newsletter
2. A Word from our Sponsor
3. Letter from the Editor
4. Editor's Picks
5. A Word from Writing.Com
6. Ask & Answer
7. Removal instructions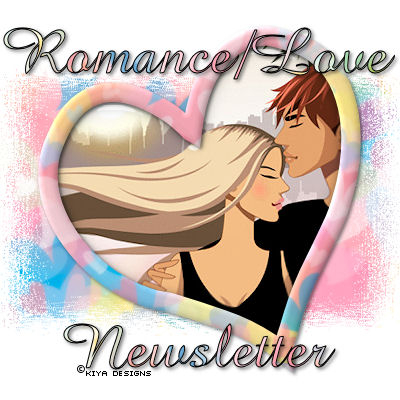 "When love and determination work together expect a masterpiece." – Tamz

| | |
| --- | --- |
| ASIN: B07NPKP5BF | Toy |



It strikes me that November is a month that requires us to have a lot of determination. Webster's defines determination as "firmness of purpose; having resolve or will power to do what you know must be done."

November is National Novel Writing Month and it requires a lot of determination and resolve to hit your word count of 1,600 words a day. I've done NaNoWriMo 4 times previously and I was successful all 4 times, but it was stressful. Especially with thanksgiving prep. It takes a really strong willed person who has a "firmness of purpose" to finish.

November also plays host to Veterans Day. Recognized on Nov 11 every year, it was born out of the ashes of World War I. It is intended to recognize our veterans for their patriotism, love of country, and willingness to serve.

It takes a certain amount of mental and physical determination to serve in the military. And when you're active duty, your country comes 1st, love second. That said, is there room for love when you're in the military?

The power of love can move mountains. Now throw in a little determination and you can forge a romance that's unforgettable. I'd like to share some military themes stories/romances with you this month.

#10 – South Pacific – An American nurse is stationed on a South Pacific island during World War II and falls in love with a French ex-patriot.

#9 – Atonement – Set in England against a World War II backdrop, will a lie tear lovers Robbie and Cecilia apart?

#8 – Pearl Harbor – Will the attack on Pearl Harbor force Evelyn to choose between Rafe and Danny?

#7 – Dear John – Featuring Channing Tatum and set against the war in modern day Afghanistan, what do simple letters hold for John and Savannah?

#6 – From Here to Eternity – Another movie leading up to Pearl Harbor, a soldier begins a secret affair with the captain's mistreated wife.

#5 – A Very Long Engagement – A French movie set in World War I. A French woman searches for her fiancé.
#4 – Top Gun – Maverick risks it all for his job and love.

#3 – Cold Mountain – Set against the back drop of the American Civil War, a confederate soldier leaves the army hoping to return to the wife he left behind.

#2 – An Officer and a Gentleman – Zack Mayo has a lot to learn about the military, the Navy, and love.

#1 – Casablanca – Filmed in 1942 and set in World War II, Rich must help Ilsa get out of the country.

My Personal Favorite – is not a movie, but a mini-series called North and South. It aired in 1985. Centered around 2 friends, Orry from the South, and George from the North, it explored friendship, love, and determination against the American Civil War.

I hope you enjoy this month's poll.






Letter From Somme (ASR)
A letter written from the trenches of World War 1
#

1204617

by iKïyå§ama
Only One Soldier (13+)
A 1st person account by Cpl. Sharon Cates of a scene taken from Destination:Berlin
#

1127633

by StephB
Mid Watch (E)
Grandfather's poem about standing watch aboard ship and thinking about his love
#

1974303

by Elfin Dragon - contest hunting
Salty-Kisses (E)
Grandfather's poem about a Sailor's kisses
#

1974304

by Elfin Dragon - contest hunting
Invalid Item
This item number is not valid.
#

1712358

by Not Available.
Old Glory (E)
A soliloquy from the flag of the United States of America
#

843882

by rjhjr
The Peenemunde Secret (13+)
Honorable Mention Winner in the Writer's Digest 2007 Popular Fiction Contest.
#

1312486

by StephB



Have an opinion on what you've read here today? Then send the Editor feedback! Find an item that you think would be perfect for showcasing here? Submit it for consideration in the newsletter!
https://Writing.Com/main/newsletters/action/nli_form



Don't forget to support our sponsor!




| | |
| --- | --- |
| ASIN: 0910355479 | |

Your Romance/Love Newsletter Editors
Lonewolf
StephB


Feedback from my 12 OCT 2016 Newsletter:


Starr - Honored by Quill Noms!

Rebecca Brandewyne is one of my favorite authors! I love all of her work, but my favorite novel of hers is "A Moment in Time". It fits all the criteria you have laid out in this newsletter!



Thanks for sharing, Starr! I'll have to check it out.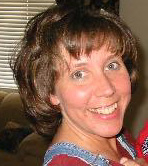 StephB
is a 911 dispatcher for LAPD. Her latest novel is "A Princess is Always Right," a steampunk romance. Can Sophia save time or will she make a mess of it when she tries to stop Jonas from finding Nikola Tesla.



| | |
| --- | --- |
| ASIN: B085272J6B | Kindle |



To stop receiving this newsletter, click here for your newsletter subscription list. Simply uncheck the box next to any newsletter(s) you wish to cancel and then click to "Submit Changes". You can edit your subscriptions at any time.