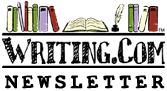 Romance/Love





This week: Love in the Afternoon

Edited by: StephB aka Rona Virus
More Newsletters By This Editor



1. About this Newsletter
2. A Word from our Sponsor
3. Letter from the Editor
4. Editor's Picks
5. A Word from Writing.Com
6. Ask & Answer
7. Removal instructions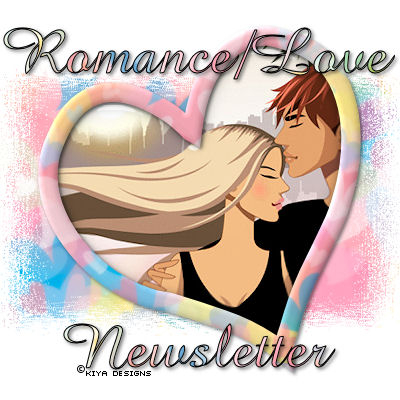 Happy New Year! Welcome to 2017. Every year we're told it's time to get a fresh start or perspective on our goals for our lives. I get it. Sometimes it's not easy to set resolutions, let alone keep them. I suppose that's the challenge. I will set some personal goals for myself and we'll see what happens. My personal goals include: Focus on weight loss by reading a little, meal planning, and trying to work in exercise. I've been told if it's important to you, you'll make the time, and weight loss and fitness must become a priority for me in 2017. #2 – Try to blog more on my writing blog and my blog here on Writing.com.

Last year my Romance/Love Newsletters usually consisted of one word that started with the letter "D." There was only 1 newsletter I wrote last year that didn't. Surprisingly, that concept helped me to keep my focus when drafting my newsletters. As I look back, I realize I've been editing the Romance/Love newsletter for 6 years and just when I think I've run out of something to say, I get inspired. Still, 6 years is a long time. I hope you enjoyed last year's "D" themed newsletters. If you would like me to continue my ramblings with a different letter, let me know.

Looking back, I decided to tackle a topic close to my heart: Soap Operas. Growing up as a teen in the 1980's, I cultivated a love of soap operas. I suppose I hit my "peak" around 2000 with my "One Life to Live Satire." (You can still find it on the web if you Google it.) At one point, there used to be 11 soaps on daytime TV. Now there's only 4.

What happened? Are soap operas still about "love in the afternoon," or have they changed to action/adventure dramas? How many of you still watch soap operas?




| | |
| --- | --- |
| ASIN: B004PICKDS | |



I'll be honest: I don't watch soap operas anymore. I'm just too busy with work, sleep, and my sons' activities. My watching died a slow death from 2005 to about 2010. I used to love watching Roger Howarth act. He was "Todd" on One Life to Live and "Paul" on As The World Turns. He's such a handsome actor, and totally embodies any character he plays. I tried to videotape his shows, but I found they would just back up and I couldn't watch for weeks. When As The World Turns was canceled, I just gave up. I know Mr. Howarth is on General Hospital now, and I'm still a fan, but I know I can't watch anymore, not with my crazy schedule. Soaps used to be fun to watch, especially when I was younger. So what happened?

Soap Operas started in the 1930's – 1937 to be precise. The first was "The Guiding Light," and it was on radio. It was a drama about everyday people and their ups and downs. The commercials would feature products from Proctor & Gamble, Colgate, and Lever – products that were made for the home – soaps, mainly, thus came the name "soap operas."

The Guiding Light was the first to go to TV in 1952. Soap Operas came to be known as serial dramas which examine the lives of many characters focusing on emotional relationships. In the 1950's, they appealed to women since women were in the home while men went to work. Soon, moms, grandmoms, and their daughters would tune in to watch the latest happenings on their shows.

In the late 1960's, soap operas were very profitable and continued to be throughout the 1970's. In the 1980's, demographics began to change. More women went to work than were homemakers. To appeal to the change in audience, soaps got more dramatic to appeal to a younger audience. Now there were return from the dead plots, infidelities, murder mysteries, lies, and tortured couples. Soap operas also expanded into primetime TV with "Dallas" and "Dynasty."

The last soap opera created for TV was "Passions," in 1999. By the end of the 1990's there were over 11 soaps, but that was about to change. In the 2000's soaps declined as reality TV, talk shows, and game shows began to rise. Why? These types of shows were much cheaper to produce than soap operas. Soaps tried to keep pace with more plot driven stories set at a faster pace. They created their female characters to be more independent and edgy. Dialogue became clever and witty. Now, 17 years after 2000, only 4 soaps remain.



My favorite show was any show Roger Howarth was on. LOL! Honestly, it was "As The World Turns." Do you still watch soap operas? If so, what's your favorite? Why?



BONUS: Giving out merit badges for this one (to the 1st 3 who answer correctly:) Can you name the 4 soaps still on Daytime TV?

EXTRA BONUS: Argue for or against: Is Game of Thrones a "soap opera?"






TV Lessons (ASR)
I've learned that Judge Amy doesn't need me watching her courtroom.
#

684500

by Kenzie
The Greatest of These (18+)
Fan Fiction based on the popular daytime soap, Day of Our Lives.
#

1780617

by kyalpn
My soap rant (E)
Rant about the sorry state of my favourite soaps at the current time.
#

1714060

by Rebecca
Port Charles: a soap ahead of its time? (E)
Vampire shows are now all the rage; myopia at ABC takes its toll on yet another soap
#

1702320

by Rebecca
Why I luv soaps! (E)
Letter excerpt with commentary
#

1700553

by Rebecca
As the Earth Spins (13+)
A soap opera parody
#

1188062

by Molly
Soaps (E)
another soap opera junkie dealing with loss
#

1282692

by Alili X



Have an opinion on what you've read here today? Then send the Editor feedback! Find an item that you think would be perfect for showcasing here? Submit it for consideration in the newsletter!
https://Writing.Com/main/newsletters/action/nli_form



Don't forget to support our sponsor!




| | |
| --- | --- |
| ASIN: B01MQP5740 | Kindle |



Your Romance/Love Newsletter Editors:

Lonewolf
StephB aka Rona Virus
Feedback from my Romance/Love Newsletter DTD: 7 DEC 2016: Delicious
Monty

Thank you for a fine newsletter.



You're welcome.



Quick-Quill

Last night I made minced meat tarts and lemon. They didn't turn out as good as usual so its back to the baking table



I hope your next attempt turned out good. This year, I didn't do my homemade sugar cookies that I usually do with the boys. I didn't have time. I didn't even make my famous NE clam chowder. Sigh...



Cadie Laine

What is your favorite holiday food? Candied Yams (with Red Hots, Ham that's been cooking all morning and filling the house with the sweet smell, Green Bean Casserole with its soft and munchy fried onions.



Yum!!



Innerlight sharing her heart

My mom and dad met during World War II. They were both stationed in Georgia neither of them went overseas. They served their country by supporting the troops at a hospital. One day my mom was getting supplies with a friend. She didn't realize she left. My dad came in for some surgical supplies. My mom was commenting on what a handsome figure of a man my Dad was. My dad said "if you feel that way how about a date." They fell in love on a picnic over military rations.



A very heartwarming story. Thanks for sharing. Rations have changed over the years, too. Thankfully your Mom and Dad didn't have MREs!



***************

AUTHOR'S NOTE: While not really on topic, I sit here writing this newsletter after receiving the sad news of Carrie Fisher and Debbie Reynold's deaths. I was just 10 years old when Carrie Fisher's "Princess Leia" came to life in Star Wars, and I knew I wanted to be just like Princess Leia – strong, independent, sassy, brave, loyal, and kind when I grew up. Carrie Fisher created a character that young girls wanted to be like. Princess Leia inspired and gave hope, but that came from Carrie's portrayal. Carrie herself was a true inspiration as she went on to be a fantastic writer (I'm reading Princess Diarist right now), a script doctor, and a person who was honest about her struggles with bi-polar. On the screen and in real life, Carrie was a true inspiration. Rest in Peace, Carrie.

I'm convinced Debbie Reynolds died of a broken heart, losing Carrie Fisher. Curious about Debbie's life, I did a Google search. Debbie was extremely talented with 2 stars on the Hollywood walk of fame. She could sing and dance and she tackled adversity with courage. Debbie Reynolds was a girl scout. I admire that, because scouting can be a challenge to a young person. Rest in Peace, Debbie.

2016 was truly a year of grieving for the many talented celebrities we lost. May 2017 heal our hearts.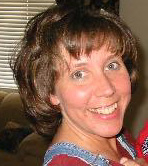 StephB aka Rona Virus
is a 911 dispatcher for LAPD. Her latest novel is "A Princess is Always Right," a steampunk romance. Can Sophia save England's industrial revolution by traveling through time, or will her attraction to Dax cause such a fuss she makes a bigger mess?


| | |
| --- | --- |
| ASIN: B07YXBT9JT | |



To stop receiving this newsletter, click here for your newsletter subscription list. Simply uncheck the box next to any newsletter(s) you wish to cancel and then click to "Submit Changes". You can edit your subscriptions at any time.