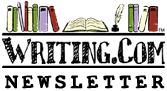 Contests & Activities





This week: Fanfiction

Edited by: spidey
More Newsletters By This Editor



1. About this Newsletter
2. A Word from our Sponsor
3. Letter from the Editor
4. Editor's Picks
5. A Word from Writing.Com
6. Ask & Answer
7. Removal instructions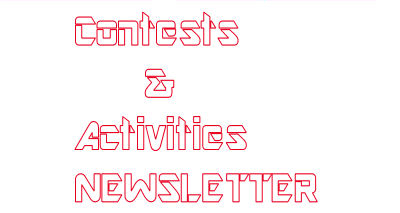 Welcome to the

Contests & Activities

Newsletter

. I'm

spidey
, and I'm your Editor this week!

| | |
| --- | --- |
| ASIN: B07B63CTKX | |






I admit it openly: I read fanfiction. Do you?

While I haven't actually written any fanfiction, I admire those who do (partly because I enjoy reading it!), and I think it often doesn't get the recognition it rightly deserves.

So, what is fanfiction, for those of you who may not know?

Wikipedia defines it as this: Fan fiction or fanfiction (also abbreviated to fan fic, fanfic, or fic) is fiction about characters or settings from an original work of fiction, created by fans of that work rather than by its creator. It is a popular form of fan labor, particularly since the advent of the Internet.

Basically fans re-write or create new fiction based on a fictional world, and one thing I think is really interesting about it, is even though the internet has popularized and spread the activity, the history of fanfiction dates back to way before the internet was created. Fans wrote their own fictionalized stories within the Star Trek universe in the 1960s!

Here on WDC, it seems as though fanfiction (or "fanfic") shows up often in the form of Interactive Stories, where fans can add chapters to known universes or "Fandoms."

Here are just a few terms that often come up with regards to Fanfiction:

Fandom - Like I stated above, it's the basic "universe" in which the fiction takes place, such as Star Trek, Buffy the Vampire Slayer, or Harry Potter. (Fandoms can be nearly any type of medium, from books to movies to TV shows, etc.)

Crossover - A Crossover features more than one Fandom, usually combining two Fandoms. For instance, you might have Star Wars characters in the Marvel universe. (What would a Jedi think of a Superhero?)

Canon - Canon is the original story, including characters, plot, settings, etc. If a fanfiction is "Non-Canon," it typically means it strays from the original in some way.

There are many more terms, but those are just a few basics to get the idea.

One thing I love about fanfiction is the level of creativity and inspiration. Writers can take a stab at "guessing" what will happen next, or take a sideline to attempt to explain something going on in the background during the main story-line. It can be a great writing exercise!

It's also a way for fans to connect and a way to wait for the next installment of their favorite TV show, book, movie, etc.

Just like contests with specific prompts, I think writing fanfiction can be a great writing exercise or a way to inspire creativity! There are some drawbacks, however, with copyright laws. It's difficult to find a clear idea of whether or not fanfiction violates any copyright laws, and it tends to come down to whether or not the original creator is okay with it. It's an interesting subject, and if you are a fanfiction author, you do yourself a service by researching copyright laws with regards to fanfiction.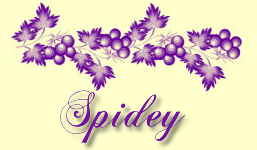 Official
Writing.Com
Contests & Activities
:
Contests/Activities
:
Some contest resources:
"
Create/Edit a Message Forum
"
Know of some gems that deserve exposure? Submit them in the feedback form or submission form at the end of this Newsletter, and I'll put them in my next one!



Have an opinion on what you've read here today? Then send the Editor feedback! Find an item that you think would be perfect for showcasing here? Submit it for consideration in the newsletter!
https://Writing.Com/main/newsletters/action/nli_form



Don't forget to support our sponsor!




| | |
| --- | --- |
| ASIN: B07P4NVL51 | Toy |




My last newsletter, ("Contests & Activities Newsletter (January 18, 2017)"
), discussed celebrating music.



HI Spidey! This was fun to read and the music muse is alive and well. I like your list of topical contests too and the polls! Who knew there were so many and yet it makes sense! Thanks for sharing..

~ 1starstrong

Thanks! I'm glad to see I'm not the only one who loves music as inspiration!


correction:

"What a Character" is sooo last month. It's "Dear Me," dear. "Dear Me."

Long boring dissertation about use of music and lyrics in fiction will have to wait other than a short mention that, while writing a review, I found it helpful to use lyrics from Jim Croce's Operator to help re-imagine a paragraph in need of help. ~ chopstixd

Ah, you're quite right. Thanks!
Have you ever read or written Fanfiction?

| | |
| --- | --- |
| ASIN: B01DSJSURY | |



To stop receiving this newsletter, click here for your newsletter subscription list. Simply uncheck the box next to any newsletter(s) you wish to cancel and then click to "Submit Changes". You can edit your subscriptions at any time.