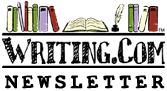 Contests & Activities





This week: Hard Work

Edited by: spidey
More Newsletters By This Editor



1. About this Newsletter
2. A Word from our Sponsor
3. Letter from the Editor
4. Editor's Picks
5. A Word from Writing.Com
6. Ask & Answer
7. Removal instructions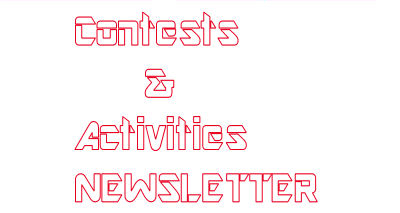 Welcome to the

Contests & Activities

Newsletter

. I'm

spidey
, and I'm your Editor this week!

| | |
| --- | --- |
| ASIN: 0995498113 | |







Most accomplishments take hard work. Sure, there are instances of people sort of falling into their success, but overall it takes a lot of work. If you read interviews with published authors, they'll most likely say it took them years to get published. They went through a lot of planning, writing, editing, and then submitting before even being published. And then it's a struggle to be a success even when you're published!

The point is, be prepared for work in anything that you do. The publishing world is evolving and changing, especially with the possibility of self-publishing and e-books, but it's still not a sure thing. It most likely won't happen overnight, either.

For most of us, though, the dream is worth the struggle and the work.

Contests and activities can be a great practice for getting published. Not only does writing often strengthen your craft, but writing for a contest or activity can help you prepare for the whole publishing process.


Proofread. While I can't speak for publishers, as I've never been one, I know that most writers and avid readers can be repelled by grammar and spelling mistakes. It's really, really important to catch as many of those as you can! Before you submit anything (to be published or for a contest), read and re-read first! Ask a friend to read, specifically for errors.


Re-write. Be prepared to re-write. When I was young, I never re-wrote anything. I felt it was perfect the first time.
I feel much differently now. Every writer is a little different, but my stories & characters have a tendency to run away with themselves, sometimes far away from the plot I had planned! Sometimes that works, but sometimes it doesn't. Again, getting a second opinion can be pretty helpful.


Read. I think one big advantage you can create for yourself is to have a good perspective as a reader. Think critically about the things you read. What works and what doesn't for you as a reader. It can help to put yourself in the mind-frame of someone reading your work for the first time. (Reviewing on Writing.Com can be really helpful to develop this skill! When you review, don't just tell your opinion, but try to explain it. If something isn't working for you, think about why.)

I really feel that many rewarding things in life are worth the effort you put into them.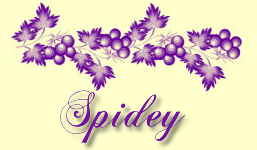 Official
Writing.Com
Contests & Activities
:
Contests/Activities
:
Some contest resources:
"
Create/Edit a Message Forum
"
Know of some gems that deserve exposure? Submit them in the feedback form or submission form at the end of this Newsletter, and I'll put them in my next one!



Have an opinion on what you've read here today? Then send the Editor feedback! Find an item that you think would be perfect for showcasing here? Submit it for consideration in the newsletter!
https://Writing.Com/main/newsletters/action/nli_form



Don't forget to support our sponsor!




| | |
| --- | --- |
| ASIN: B083RZJVJ8 | |




My last newsletter, ("Contests & Activities Newsletter (March 15, 2017)"
), discussed Reviewing Contest Entries.

Thanks for featuring my item!
~ Dragyn


You're very welcome!
How do you polish your contest entry before submitting?

| | |
| --- | --- |
| ASIN: B07P4NVL51 | Toy |



To stop receiving this newsletter, click here for your newsletter subscription list. Simply uncheck the box next to any newsletter(s) you wish to cancel and then click to "Submit Changes". You can edit your subscriptions at any time.