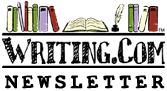 Romance/Love





This week: That New Year's Eve Kiss

Edited by: SpookyB
More Newsletters By This Editor



1. About this Newsletter
2. A Word from our Sponsor
3. Letter from the Editor
4. Editor's Picks
5. A Word from Writing.Com
6. Ask & Answer
7. Removal instructions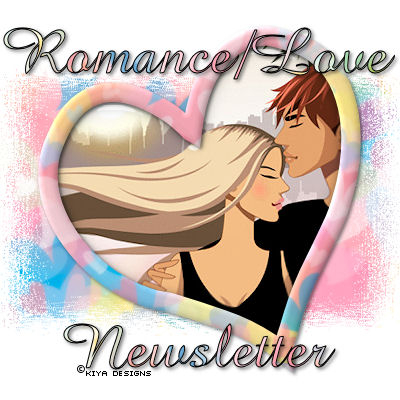 Happy New Year my WDC Family! May the start of 2018 find you happy, healthy, and in good spirits.

Holiday Adventures

December always provides us with lots of Holiday Adventures. This December, I was as busy as I usually am during December which is twice as busy I am the rest of the year! I went to Game Stop on Black Friday Eve to buy an Xbox for my boys. My oldest, Andrew helped me get the tree up and decorated. There were parties to go to, parties I missed, and I even visited a friend who celebrated Christmas and Hanukkah. The best of both worlds. She's a very good cook and you could tell she put a lot of love into her brisket and latkes.

As Christmas got closer, anticipation ramped up. Gifts were wrapped. The highlight for me was making sugar cookies for Santa with my sons and my good friend Inna, and her daughter, Marika. I love Yankee Candle and Bath and Body and my sons made me very happy with their gifts. Christmas day was truly heartwarming. Now we turn our attention to our next holiday… New Year's Eve.

The 12 days of Christmas are in full swing, but wait -- don't they come before Christmas? We'll figure that out.

Some our traditions include enjoying the Rose Parade on New Year's Day. Who LOVES to watch the Rose parade?

We also have a tradition of a New Year's Eve kiss at midnight. What does that kiss mean? For some, it's the spark of a romance. For others its meant to be sweet and heartwarming and for others, it's to show their partner a sign of enduring love.

What does that New Year's Eve kiss at midnight mean to you?


Our art prompt generators use various mediums, time periods, art styles, colors, sketches, genres and words, unleashing an endless supply of fantasy to fuel your muse. Now you can have instant artistic inspiration and ideas right at your finger tips, whether online or off!

Get it for Apple iOS.
Creative fun in the palm of your hand.

12 DAYS OF CHRISTMAS

At my work, the 12 days of Christmas start on the 13th of December. Co-workers get together and plan days when they are going to bring in a light snack to share with everyone. People show off their Christmas cards, stockings, wear Santa Hats and Santa earrings. It's a festive time as people prep for the big day - Christmas. Then Boom! Christmas hits and we all go back to same "grind."

HOWEVER -- the 12 days of Christmas are supposed to start with Christmas and the birth of Jesus and last until 6 JAN - when the 3 Wise Men come to visit. Now's the time to party - to bring in those "snacks," and celebrate. Behold - the Savior is born. Seems we get a bit anxious and tend to celebrate beforehand.

I think the 12 Days of Christmas are about love and hope and charity. Hope is seen as a young baby. Best wishes and heartfelt love are extended to the baby and his family. Charity is seen through our gift giving. Our challenge is taking these feelings of good will and extending them (Love, Hope, and Charity) throughout the year.

THE ROSE PARADE:

I hope you had a chance to watch and enjoy this year's Rose Parade. Even as a young girl growing up in New England, I can remember turning on the TV to watch the Tournament of Roses parade held in Pasadena, CA. Now, Pasadena is in my backyard. What I loved and still love about the rose parade is the floats. They turn out beautiful every year!

The Rose Parade has a long, rich history. It began on 1 Jan 1890, and was organized by members of Pasadena's Valley Hunt Club.

The Rose Parade outgrew the Valley Hunt Club and in 1895, the Pasadena Tournament of Roses Association was formed.

The parade's main attractions include flower covered floats, marching bands, and equestrians.

2018's Grand Marshall was Gary Sinise. Big Congrats to Mr. Sinise.

The parade follows the main route every year down Colorado Bl. Which is a part of historic route 66.

Professional float companies construct most of the floats. The floats have a rule: the framework has to be covered in natural materials: nuts, flowers, seeds, bark, plants, or vegetables. No exceptions.

Since the start of the parade, equestrian units play a vital role.

The parade invites top marching bands from all over the world. Local bands such as Pasadena City College Band have a long tradition with the parade.

Each year a Queen and 6 princesses are chosen from Pasadena area girls between 17-21. The winners ride on a float in the parade, but they also have duties – attending over 100 events in the Pasadena area to promote the parade. The young ladies receive scholarships and a wardrobe.

After the parade is over, the floats are parked and put on display for 2 days. Admission to view the floats is $10.00. The floats compete for awards. 24 in total are given out.

How many of you have had a chance to see the floats after the parade?

NEW YEAR'S EVE KISS

So why do we kiss at midnight on New Year's Eve as the ball drops and the music plays? Joanne Wannan in her book "Kisstory: A look at the history of kissing" writes: "kiss someone at the stroke of midnight and you will have a year of luck and love." However this tradition has been around for a long time and has it's roots in German and English folklore. This folklore held a belief that the first person you encounter in the New Year would determine if you had good or bad luck for the rest of the year. Over time people thought they would be proactive in this approach and kiss someone instead of waiting for that encounter to happen.

That special New Year's Eve kiss has been highlighted in many stories and movies. "When Harry Met Sally" is a great movie where the New Year's Eve kiss is a catalyst for both Harry and Sally realizing just how much they mean to each other.

That NYE kiss, that spontaneous action or that carefully planned action, is kinda like a "mistletoe" kiss. It can be lighthearted, serious, filled with angst or filled with tenderness. This "scene" is a great way to start a romance novel or a story about love.

Have you ever kissed someone at midnight on New Year's Eve?

CHALLENGE: Write a 1000 word flash fiction about kissing at midnight on New Year's Eve and I'll share your story in my FEB 2018 Romance/Love Newsletter.




Invalid Item
This item number is not valid.
#

2143817

by Not Available.

Ah, Megan and Harry in love during Christmas! I'm hooked, too.


Invalid Item
This item number is not valid.
#

2144145

by Not Available.
Alloys (E)
When you're in love's forge, strike when the iron's hot
#

2144468

by Logan
New Beginnings (E)
A New Year's poem, for whenever the year may begin.
#

1050896

by Vivian
Invalid Item
This item number is not valid.
#

2144509

by Not Available.



Have an opinion on what you've read here today? Then send the Editor feedback! Find an item that you think would be perfect for showcasing here? Submit it for consideration in the newsletter!
https://Writing.Com/main/newsletters/action/nli_form



Don't forget to support our sponsor!




Feedback from my Romance/Love Newsletter DTD: 6 DEC 2018:
Thankful Sonali Happy Duserah!

You've asked for a favourite holiday tradition. Well, I'm a Hindu, so we have different festivals.

On Dusserah day, which falls some time in Sept/Oct, we pray to any machine that we are dependent on. With us, it means we pray to our car.

When I was a child, everyone would gather at my maternal grandparents' place for the Duserah prayers. My grandparents, their four daughters with their respective husbands, and us, the nine cousins.
Being the eldest cousin, I got to do the praying to the cars! That means, I got to put the flowers and the decorations and take the little diya (flame) around.



Thank you so much sharing. It's always great to hear about different cultures and traditions. I also liked the Romance/Love NL a couple weeks back about the holidays in the Philippines.



Joywitch @ her cauldron

So timely and editorial, Steph!
I should go easy on the eggnog and the sugar cookies as the anticipation of them is sweeter than their taste. And thank you for highlighting my poem.

Joy, it's always a pleasure to visit you and your port. Yes, Egg Nog and sugar cookies. I have the same issues.
Editing is BLUE

I'm a sucker for Hallmark Christmas movies. Romance at Christmas or a good tearjerker is in my comfort zone. Merry Christmas and Happy New year!



I never got into the habit of watching Christmas movies. I hear "The Christmas Story" with Ralphie is a favorite. This year I sat through most of Elf while baking sugar cookies. What I really enjoy and keep missing are the Claymation 30/60 mins movies on the TV like Rudolph or the Year without a Santa Claus. I've also got a sore spot for the Grinch TV movie.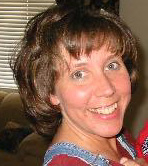 SpookyB
is a 911 dispatcher for LAPD. As usual, her New Year's goal is to lose weight. Her novel, "The Faberge Secret" is a story that takes place around Christmas time. When Elise finds a rare Faberge Egg can Dimitri keep her safe from his rival who covets the egg?




To stop receiving this newsletter, click here for your newsletter subscription list. Simply uncheck the box next to any newsletter(s) you wish to cancel and then click to "Submit Changes". You can edit your subscriptions at any time.